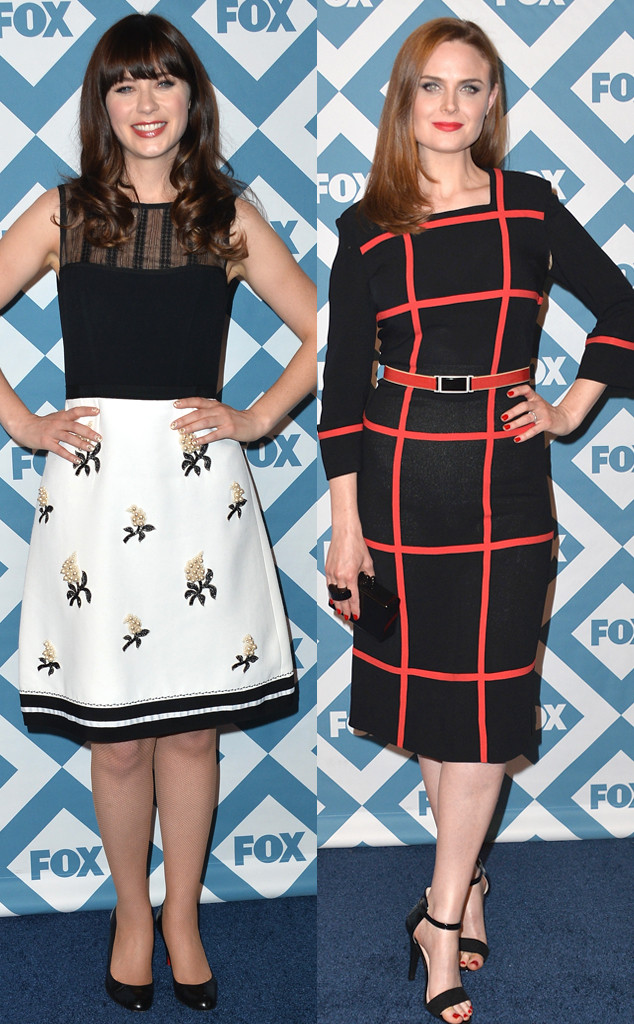 Alberto E. Rodriguez/Getty Images
For most sisters, the sibling rivalry ends after you're out of the house. Unfortunately, Zooey Deschanel and big sis Emily Deschanel have taken the couture competition from the high school hallways to the Hollywood red carpets.
It doesn't help that one doe-eyed TV star is as style-centric as the other. And to make matters more difficult to judge, they both have a distinctly vintage vibe. But as much as we hate to fuel any of their shrink session subject matter, we are forced to decide who looks best in her FOX TCA event dress.