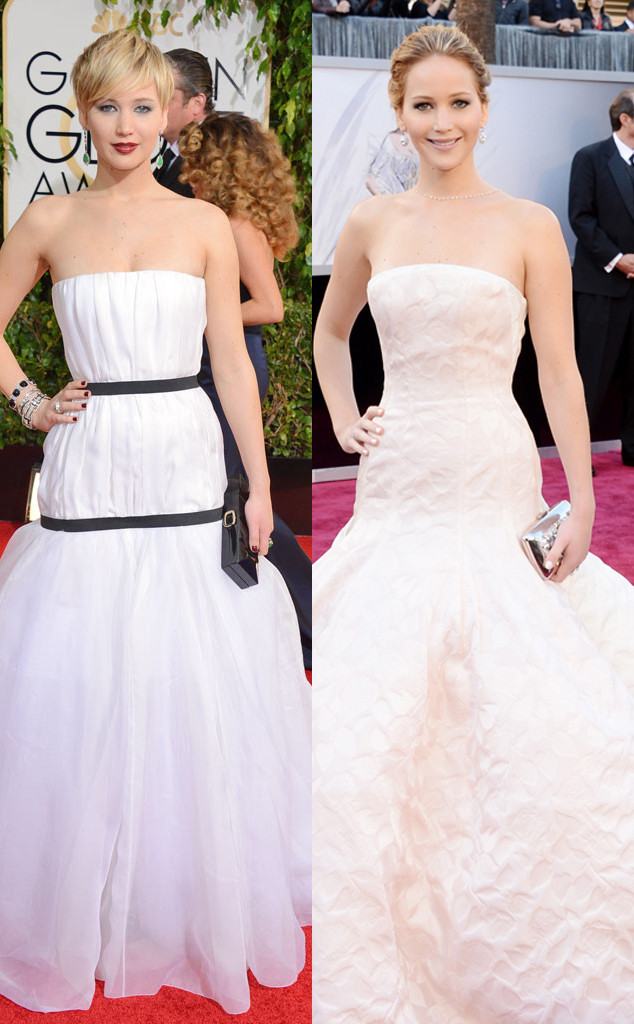 Jordan Strauss/Invision/AP; Getty Images
Yes, we know that Jennifer Lawrence is the face of Dior meaning she's bound to wear a Dior dress.
We also know that as the bell of any ball she attends, she's likely to look like a modern princess. And if we were her, we'd totally highlight that gorgeous, fit chest.
But her black-banded Golden Globes choice felt a bit too much like her pink Academy Awards attire for our comfort. In terms of fashion, the "if it aint broke, don't fix it" policy isn't necessarily the best.