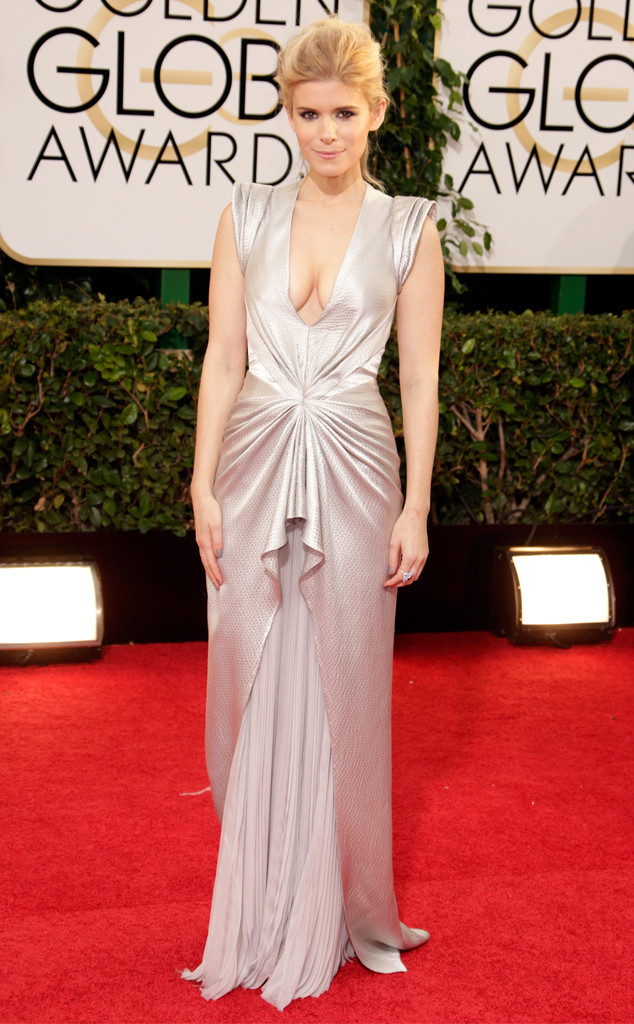 Jeff Vespa/WireImage
We were about to call the Golden Globes a fairly shock-free show, style wise at least.
Not one red carpet wardrobe malfunction, barely any see-through dresses. And Jennifer Lawrence wore Dior, just as we predicted.
But then we caught a glimpse of Kate Mara.
Yes, that's Kate Mara, sister of Rooney Mara and star of the Netflix original series, House of Cards. You may not recognize her on account of the two surprises she delivered onto the first major award show of the year.