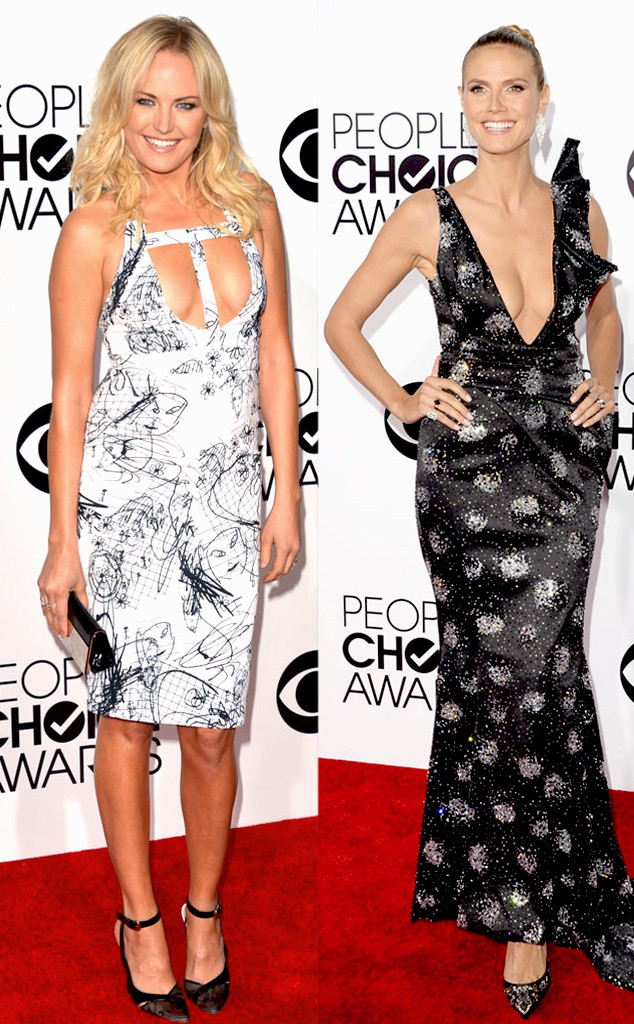 John Shearer/Invision/AP/Jason Merritt/Getty Images
Every once in awhile, we need a break from covering red carpet dresses.
For that reason, we're super grateful to Malin Akerman and Heidi Klum for taking the focus off the fashion and onto the boobs!
This pair of ladies showed off their respective sets of girls in revealing looks—one a cocktail frock and the other a black tie gown.
All four boobs are worthy of a People's Choice Award in and of themselves, so we'll try to focus on the designs that show them off versus the actual body parts.