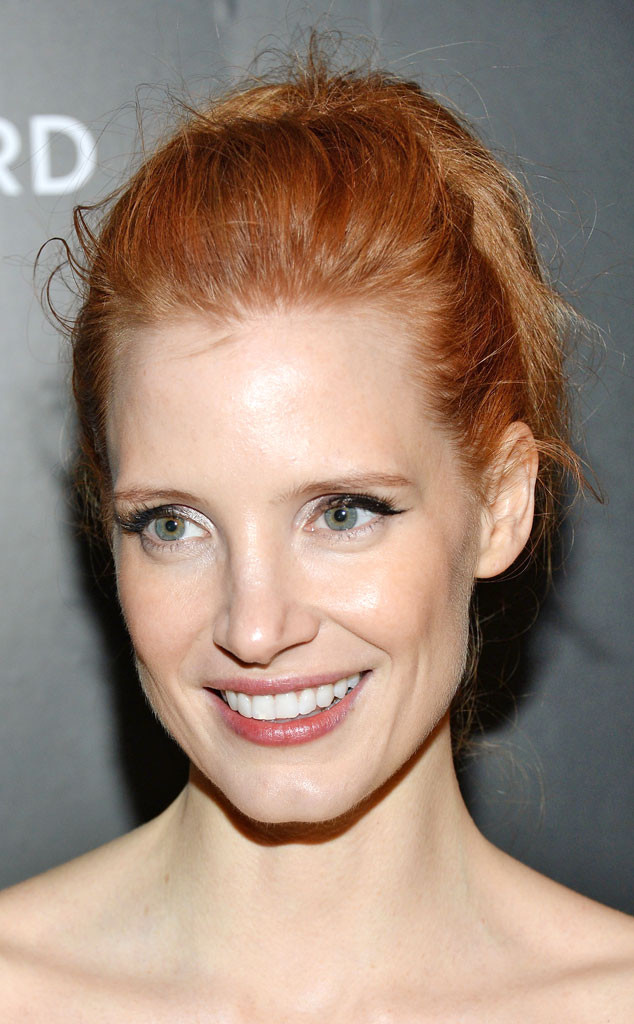 Jamie McCarthy/WireImage
We are downright angry with Jessica Chastain. How dare she wear a stunning Oscar de la Renta dress paired with complementing retro makeup and destroy the look with gym hair?? Seriously… Her hair looks like she just got out of Soul Cycle and didn't have a brush in her gym bag to smooth out the bumps.
We possibly (probably not) could have let this hair fly if she was wearing an edgy modern outfit, but thou shall not pollute classic De La Renta with messy, bumpy hair. We're talking major sacrilege here.
The only thing to save the redheaded beauty from a spot on our dreaded black list is her flawless makeup. We're fools for a good winged eye, especially when paired with luminous skin and a sheer berry lipstick.