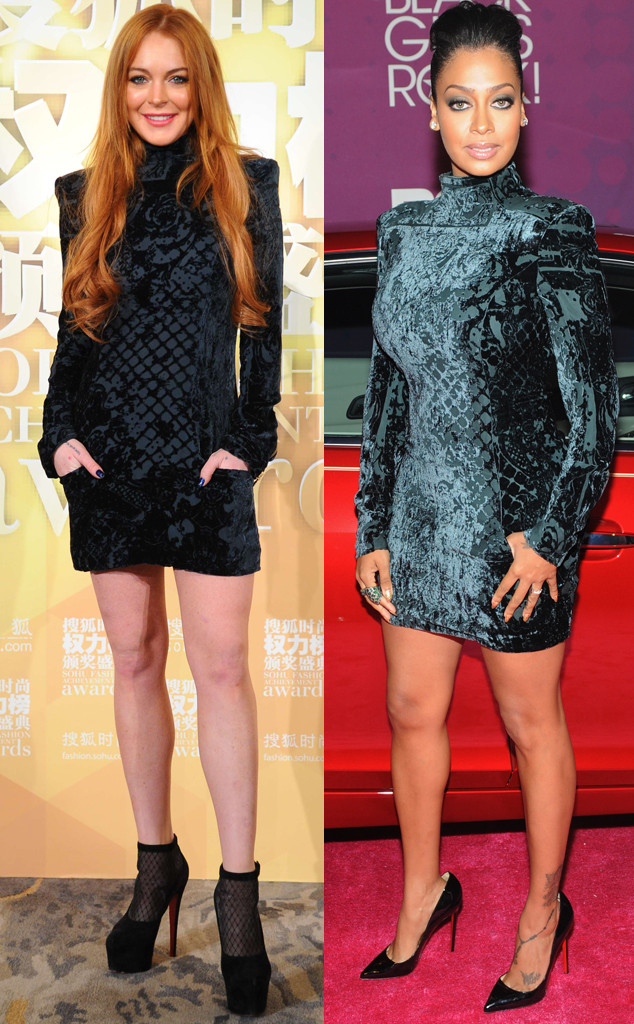 Getty Images; ChinaFotoPress via Getty Images
This does not bode well for Lindsay Lohan's fashion comeback. Not only did she directly steal style, but La La Anthony wore this dress two years ago! Not only is there no statute of limitations on a copy, but the longer the time the worse the move!
We're willing to believe that The Canyons star was either under the influence or under doctor's watch when the VH1 star stepped out in the Balmain design. Maybe she even bought it before the former TRL host rocked it, but tucked it away with the rest of her club clothes as part of some rehab process? Either way, this competition is not currently stacked in her favor.