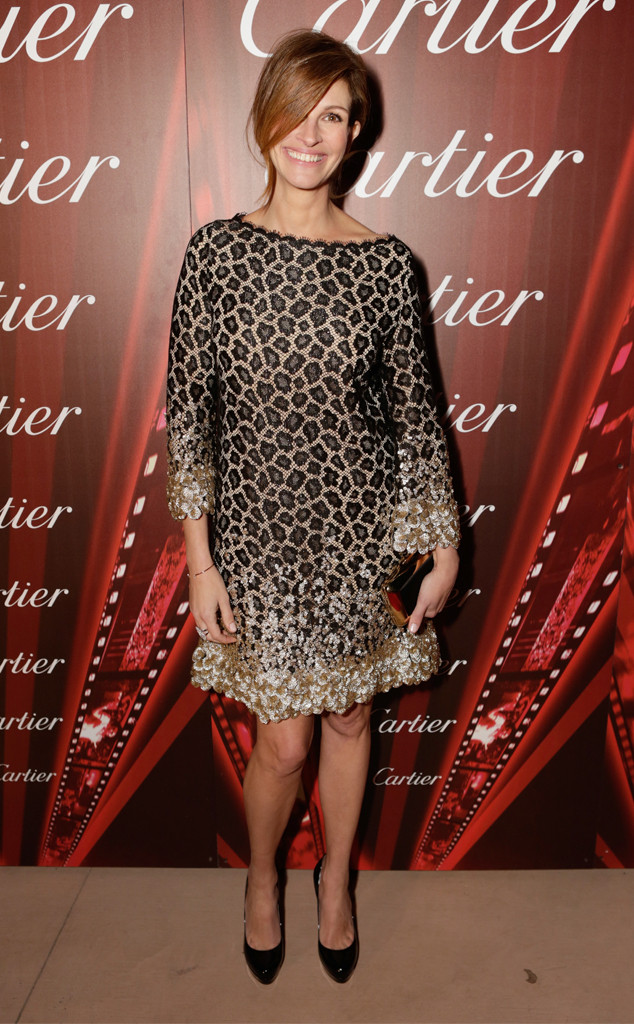 Jeff Vespa/Getty Images for PSFF
In case you were confused, Julia Roberts' latest flick, August: Osage County is not about a woman who trades her big city life to become Jane of the Jungle.
We're not sure why the black cocktail dress lover chose this moment to step out in an animal print Gucci creation, but we wished she'd done it 20 years ago, when it was slightly more in style. Right now the Pretty Woman just looks like a '90s star recycling '70s fashion.