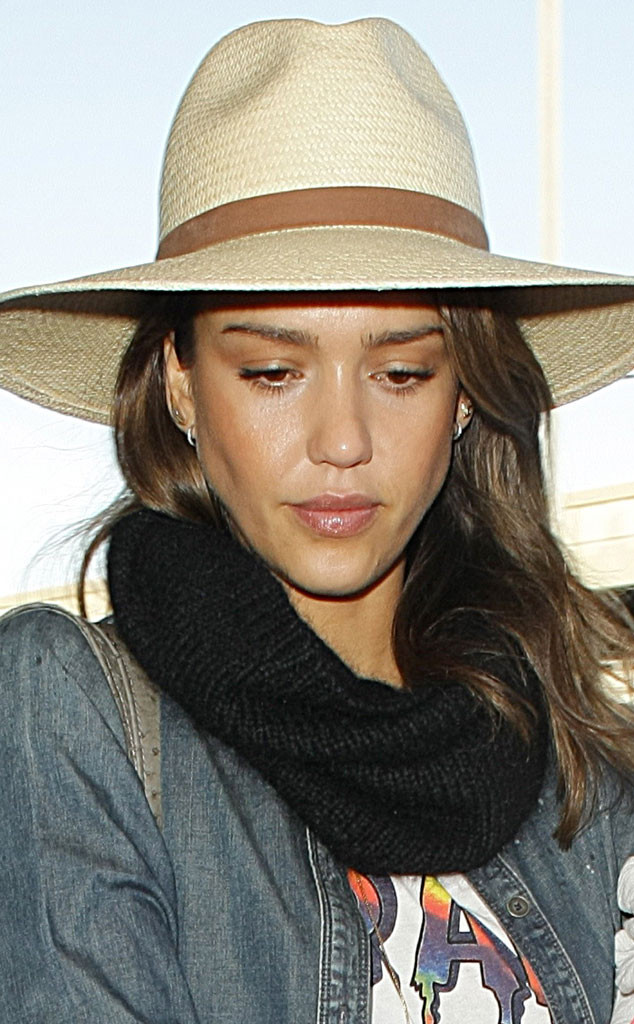 GVK/Bauer-Griffin/GC Images
We all know it's not tough for Jessica Alba to look good, even after a night of staying up with the little ones and a long flight. But when the Sin City starlet was spotted at LAX donning an Indiana Jones fedora, sky-high cheekbones and a pinky-brown nude lip, all we could think was, "wow."
Ms. Alba's skin looked hydrated and dewy. And with just a hint of mascara, a little color along her cheekbones and a swipe of lipstick, Jessica looked ready to go straight from the airport to a night out.
Yes, it helps to be born with Jessica's superhuman good looks, but there are a few simple steps you can take to ensure you look paparazzi-ready when you emerge from your next flight.