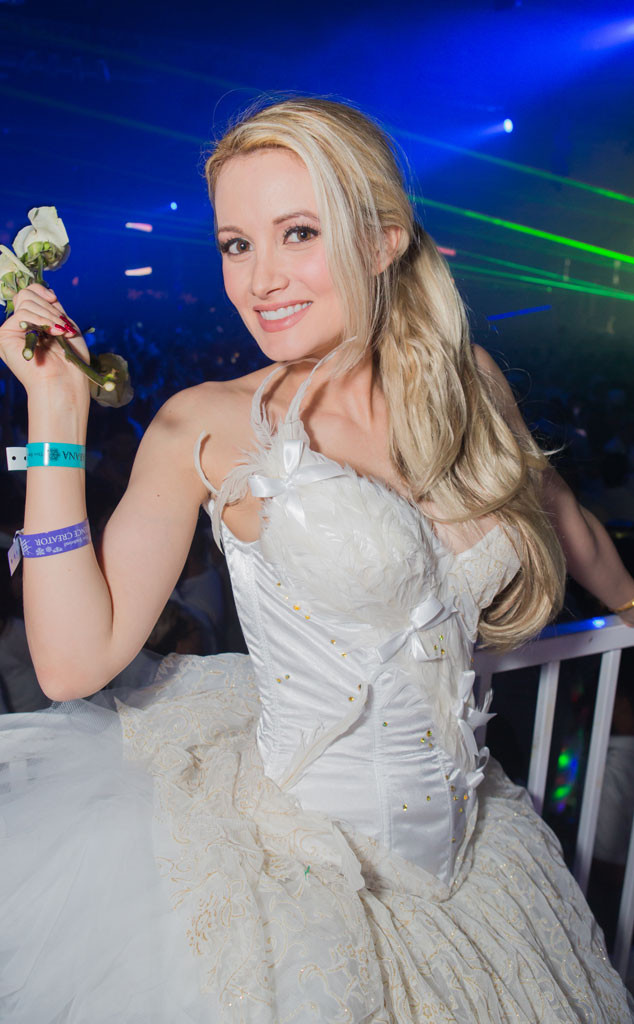 Clayton Woodley/Getty Images
When we think about Holly Madison, demure dancer isn't exactly what comes to mind. Maybe exotic dancer? Or girl who does an impromptu dance on the bar?
This tutu and top feel more like a The Nutcracker costume than a New Year's Eve dress. We know Hef's former GF was ringing in 2014 at Insomniac Events White Wonderland, but a sexy, sparkly mini would have been a more appropriate choice than this masquerade ball gown.