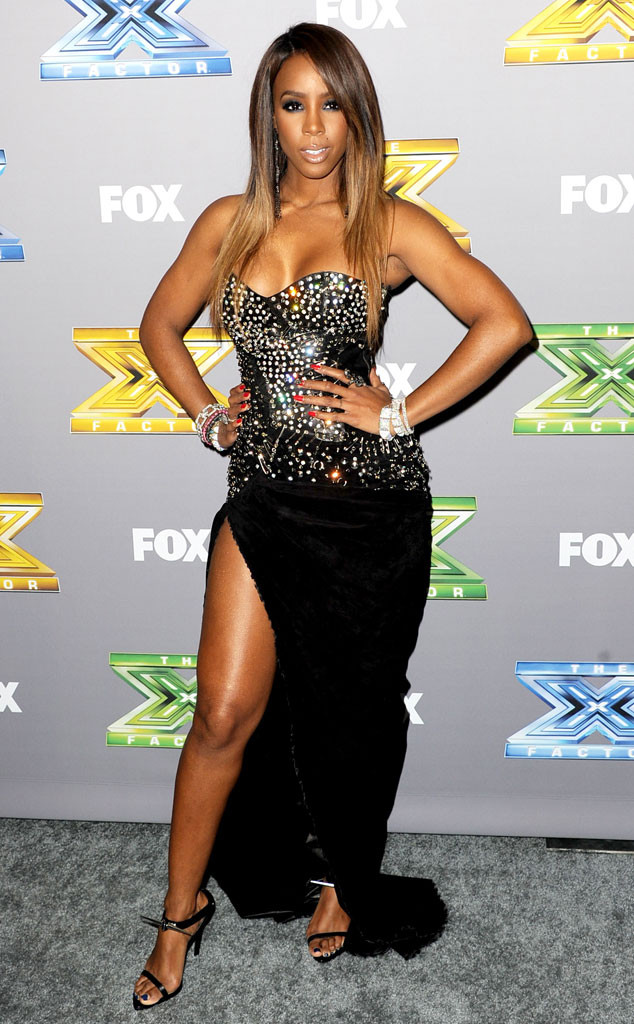 Kevin Winter/Getty Images
Some skirt slits are high enough to reveal a whole lotta' leg, and some skirt slits are so high they make us wonder if the designer ran out of fabric.
Kelly Rowland's Balmain gown looks like the latter. A general rule of fashion thumb: when your bottom is open all the way up to your middle, it's no longer a design detail, it's a wardrobe malfunction!