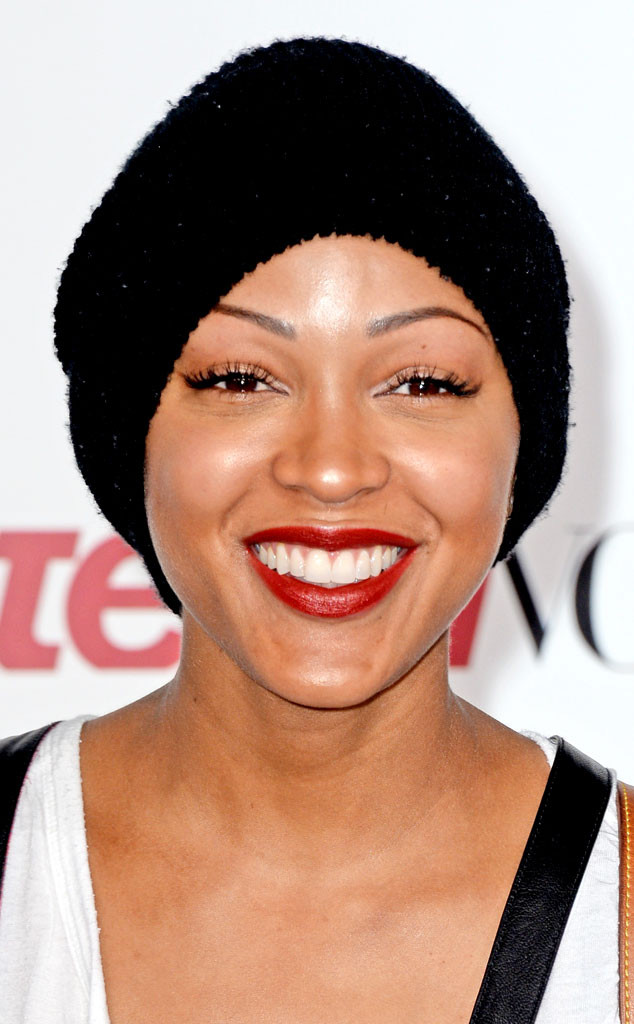 Frazer Harrison/Getty Images
It takes a lot of guts to hit a red carpet (especially in Los Angeles) hiding all of your hair under a knit cap. Sure, the occasional hipster can pull off wearing a hat with some hair exposed… But, hiding every last hair makes us wonder if Meagan Good's hairstylist is crying over a margarita in some bar in Hollywood for botching Meagan's hair for the premiere of Justin Bieber's Believe.
Where the Anchorman 2: Legend Continues star's hairstylist might have failed, her makeup artist prevailed. Wearing just a sheer wash of cranberry eye shadow, mascara and a fiery red statement lip, Meagan's makeup was simply subtle perfection.
While for the most part Meagan's skin looked amazing, we did see a bit of shine on her t-zone that could have easily been prevented. Perhaps the knit cap was making her sweat? No bueno.