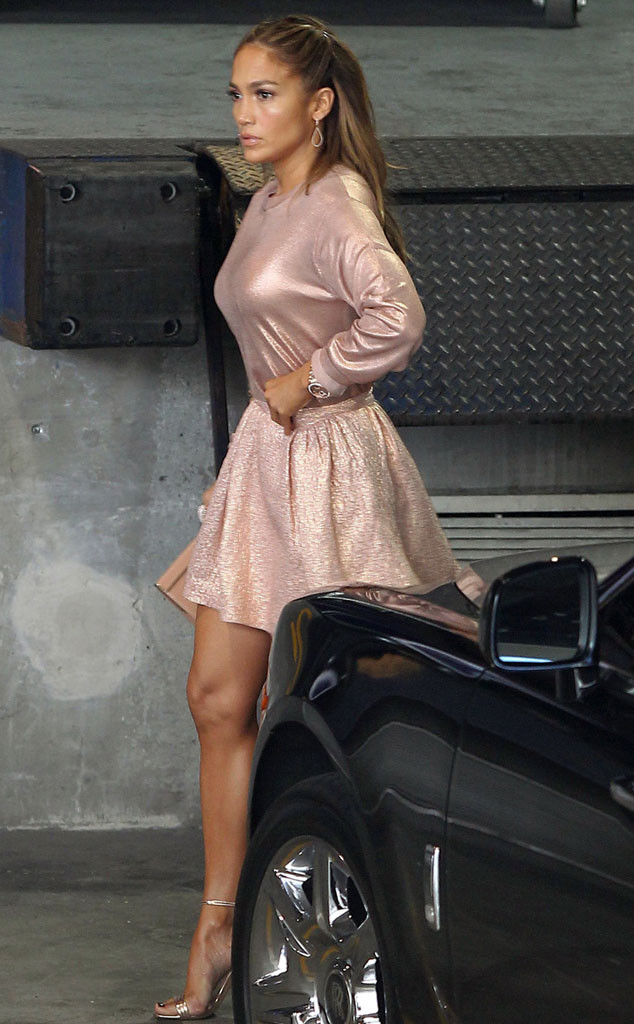 Miguel Aguilar, PacificCoastNews
Leave it to Jennifer Lopez to give the simple, sweet color of pink the total diva treatment.
We're pleased to see that she honored the demure shade with a mostly covered design, but her Kate Spade separates are far from innocent, especially paired with sky high heels. We might have to call this palette metallic blush or rose gold glow because "pink" doesn't do the blingy look justice.