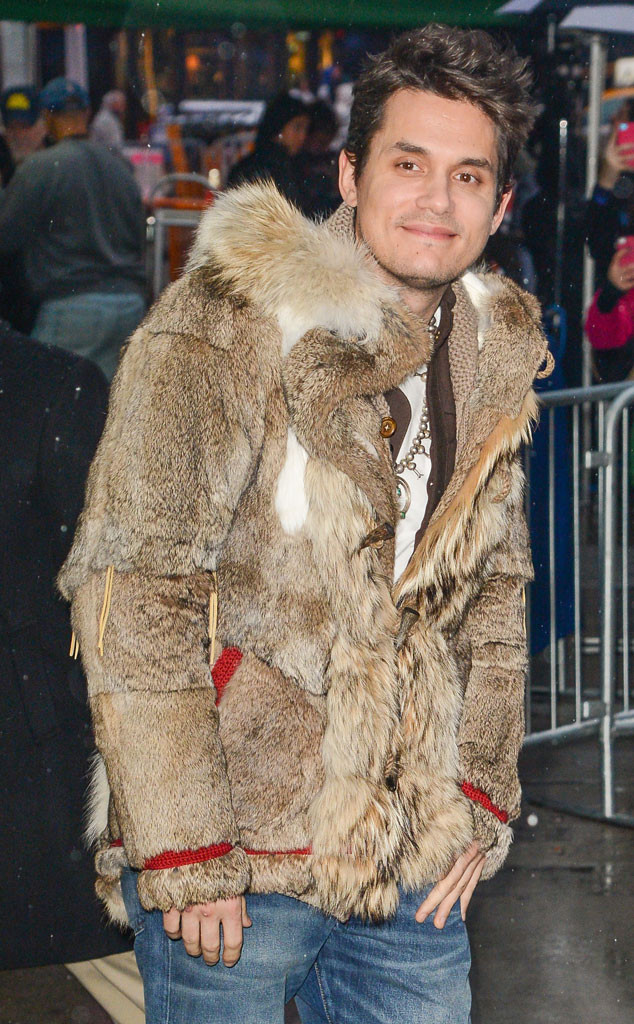 Ray Tamarra/Getty Images
You know the Christmas classic, "Grandma Got Run Over By a Reindeer?" Well it looks like it needs to be re-written to, "Reindeer Got Run Over By John Mayer!"
We're not sure if this is some sort of homage to Santa's red-nosed helper or payback for hearing Rudolph's catchy song one too many times, but either way, it's a misguided fashion moment considering the famous four-legged animals take flight in T-minus 5 days...