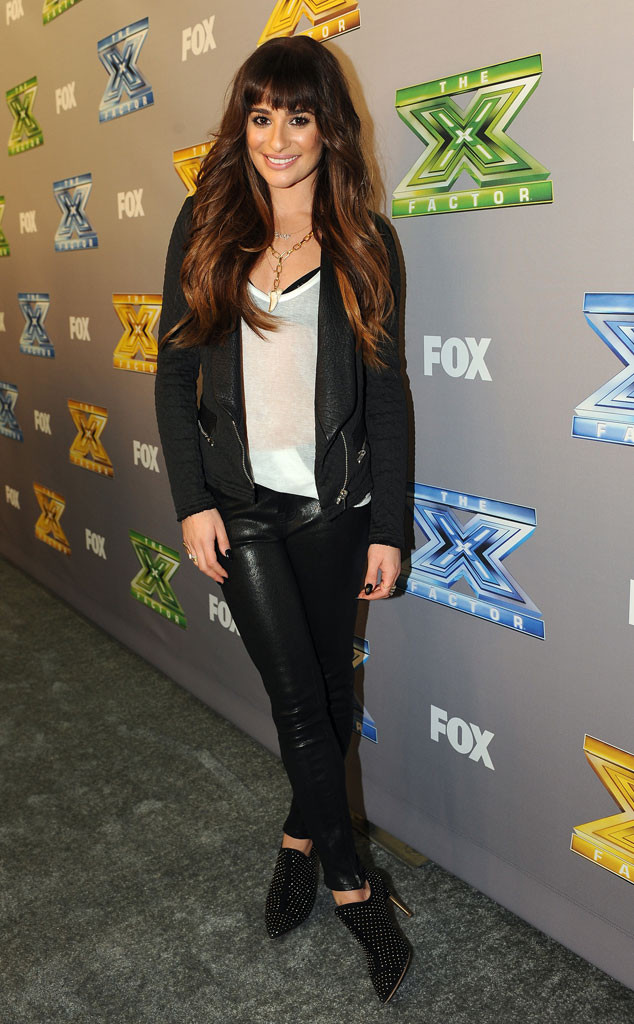 Ray Mickshaw/FOX via Getty Images
Were you wondering how to rock your tight leather leggings and still look casual and cool? Well thanks to Lea Michele, now you know.
It's refreshing to see the Glee star in relaxed, street style and hopefully we can expect more of these rocker chic combos now that she's a pop rock solo artist. They're a welcome change from the god-awful sweater sets her TV alterego Rachel wears and big drama ballgowns her awards show alter ago chooses.