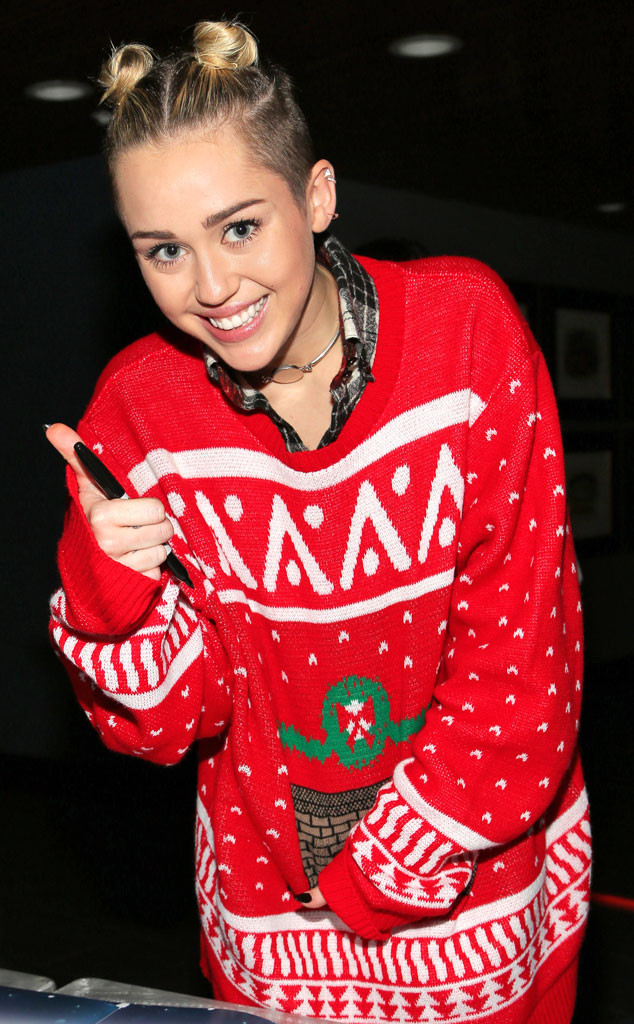 Alexander Tamargo/Getty Images for Clear Channel
Hard as it is to believe, there's no sarcasm or secret agenda to this post. We think Miley Cyrus looks really cute in her yuletide style, and we wanted to share that kind statement, for a change.
Something about this sweet shot reminds us of the celeb's Hannah Montana days. Before all that alleged pot smoking, teddy bear twerking and appearing naked on a giant construction device. Forgive us for feeling nostalgic, but seeing the Wrecking Ball singer all covered up in a cozy sweater is making us a bit nostalgic. Where did this Miley go?