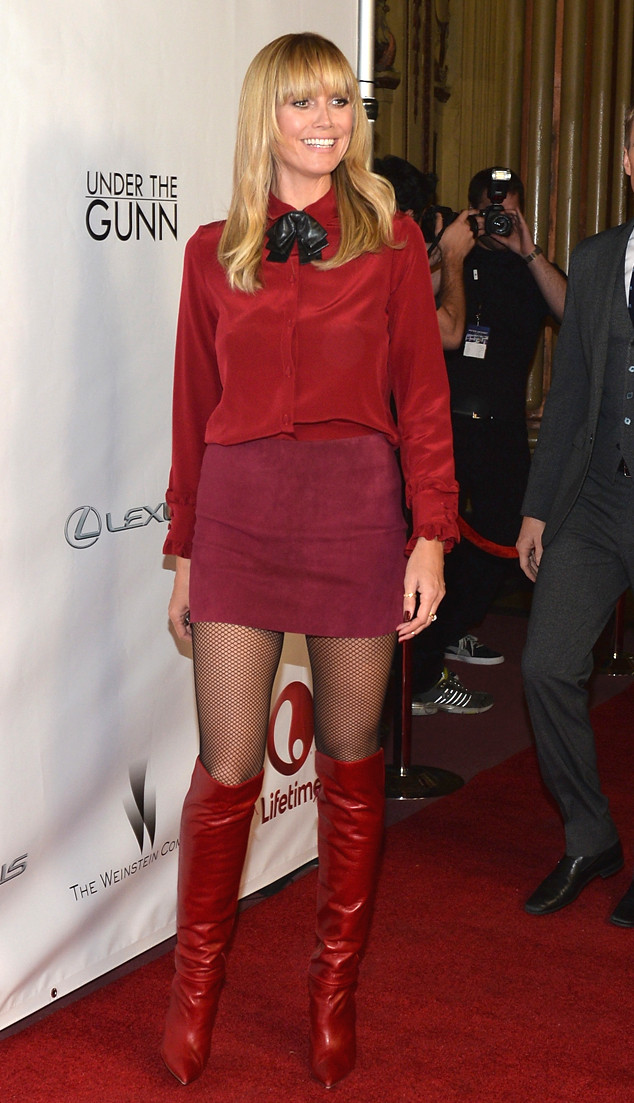 Alberto E. Rodriguez/Getty Images
We're seriously wondering if Heidi Klum is the new spokesperson for the color red. We cannot think of a single other reason the America's Got Talent judge would step out in so many shades of the exact same color! There's matchy-matchy, and then there's this...which we guess we'd call matchy-miss-matchy?
We get the idea of color-blocking, but that requires wearing different colors. Scarlet red, lipstick red and pink-ish red do not count as different!