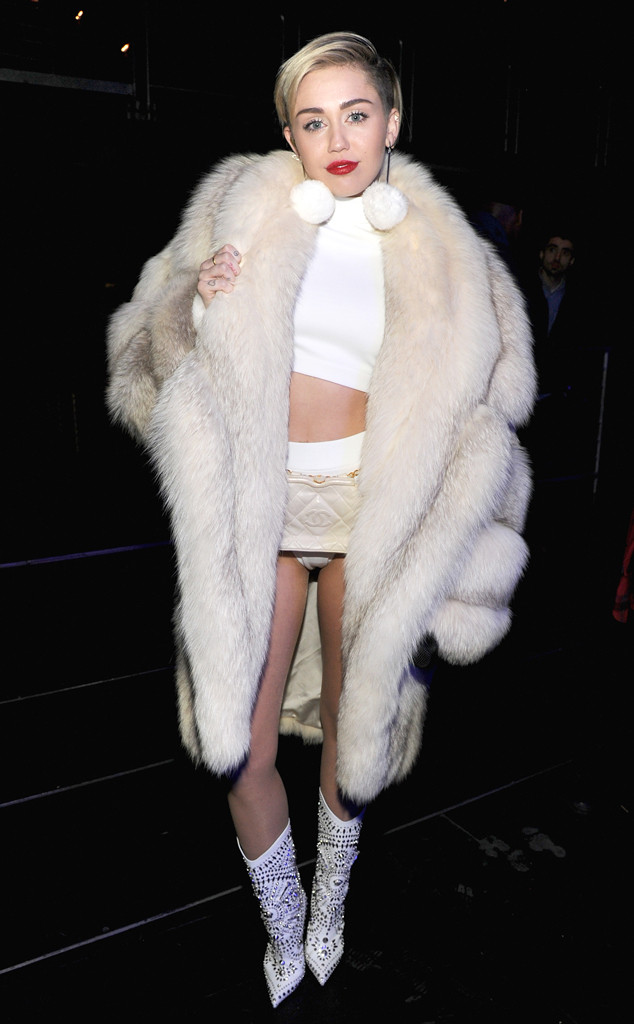 Kevin Mazur/Getty Images for Clear Channel
If we know Miley Cyrus, then she is fully aware that there's a sliver of underwear sticking out underneath her micro mini skirt. She probably designed the look specifically to earn her a malfunction moment!
And yet part of us so wants to believe that's not the case. Why would any celeb welcome an "I see London, I see France" headline? And if she was so intent on the exposure, why tighty whities and not a sexy, Christmas-red set? We know. We should stop trying to make sense of the "We Can't Stop" singer's style...