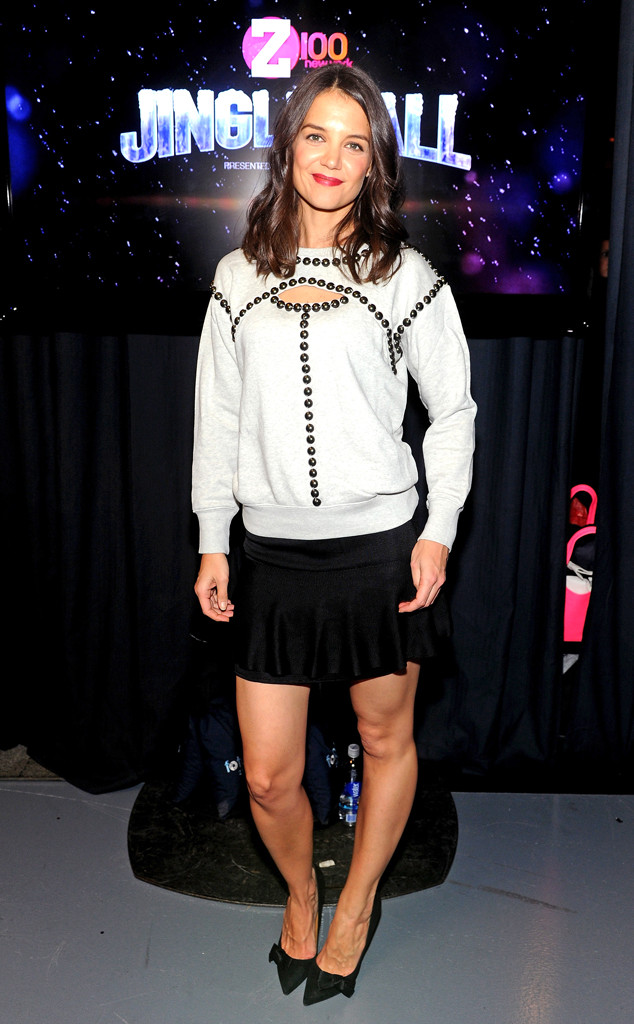 Jamie McCarthy/Getty Images for Clear Channel
This takes us right back to Katie Holmes' Dawson's Creek days. Granted she was usually wearing overalls and dirty sneakers on that show, but the youthful feel is definitely the same.
We love this pivot from the Jack & Jill star's typically covered-up style. Since moving to New York she's been dressing a little too much like Jackie O, the later years. But we have to wonder: Is Katie's latest look too teeny-bopper for the mother of a school-aged girl?
Something about the sweatshirt and mini skirt reminds us what a Catholic school girl would wear on dress-down day.