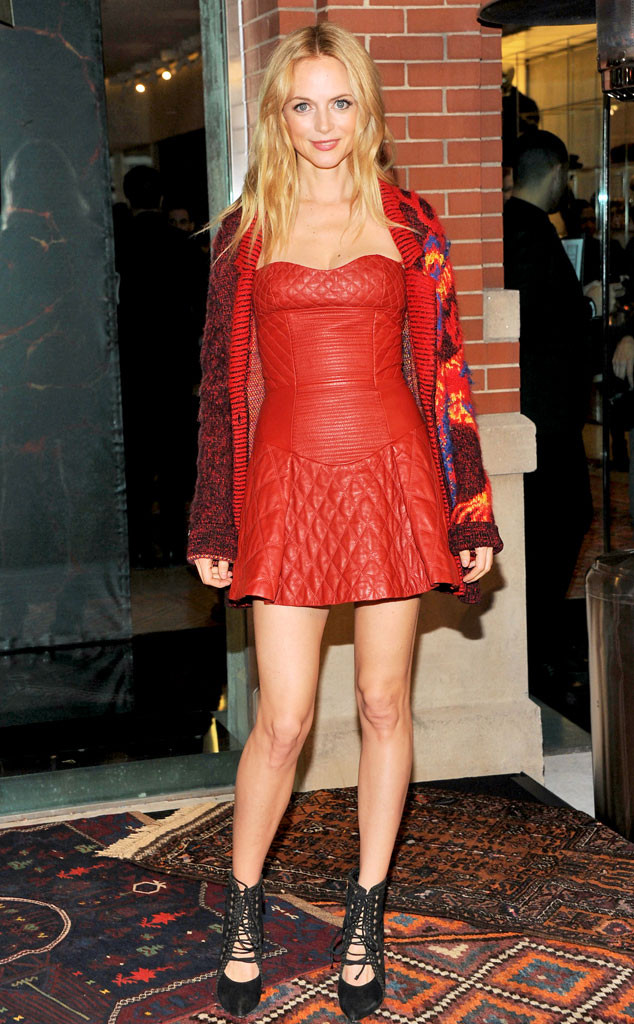 Ben Gabbe/Getty Images
We can't decide if Heather Graham's look is insane or ingenious, but we know one thing for sure: that is a super sexy dress covered by a bonafide Bill Cosby sweater.
It's hard to see the actual '80s pattern, but those are geometric shapes in a bold color that only TV's Cliff Huxtable could pull off. Yes, his would be a crew neck fit over his adorable dad belly, but the style is exactly the same. Only, the famous puddin' salesman never wore it with a red leather mini that's quintessential streetwalker garb.