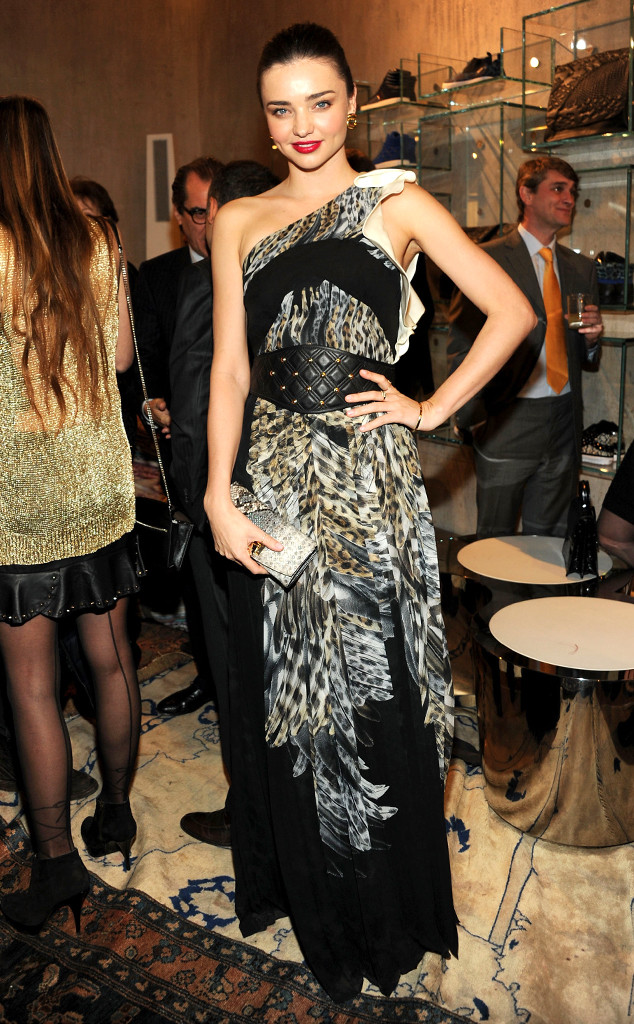 Ben Gabbe/Getty Images
"Me Tarzan, you Miranda," has a nice ring to it, no?
We wonder if Miranda Kerr had the giant man animal in mind when she picked out this jungle-themed dress. Not only is the look covered in every animal print imaginable, but the asymmetrical cut is the exact same as Jane's famous mini dress! If nothing else, it would make a killer Halloween costume.