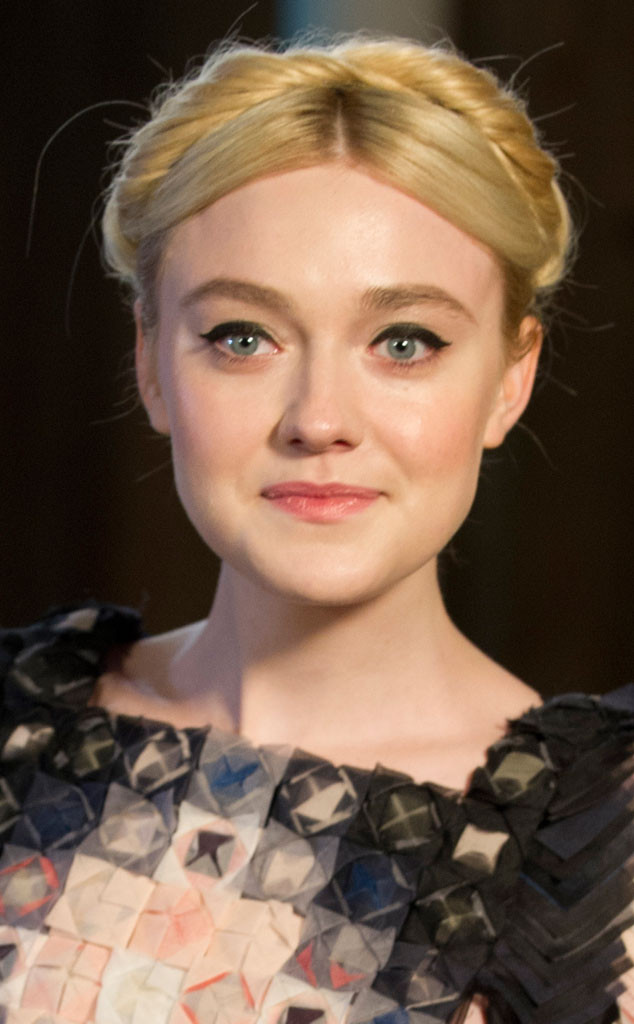 Cooper Neill/Getty Images for Chanel
We just don't understand why Dakota Fanning can't embrace her age. She's only 19, yet her hair and makeup tell a different story—a much older, unflattering "pub waitress" story.
This Fräulein hair could have worked had Dakota made some much-needed edits… Instead of the harsh middle part, she should have let loose some wispy bangs to make this look more bohemian. Also, the twists need to come forward more—they are sitting way too far back on her head, giving this 'do a matronly vibe.
The thick cat eye makeup totally clashes with her hair—she can't mix retro sex kitten with Ms. Oktoberfest and expect a good result. And, it looks like the makeup artist kept messing up the eyeliner so she just made it thicker instead of starting over. We will say Dakota's skin was perfection—porcelain and poreless. Too bad the too thick eyeliner took away from her skin's ethereal glow.