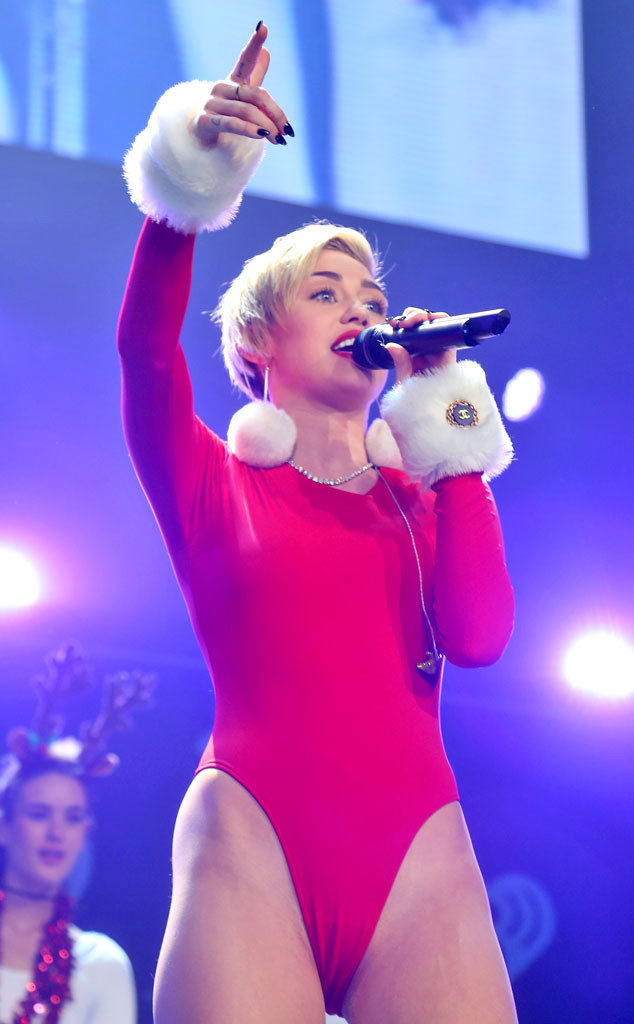 Tasos Katopodis/Getty Images for Clear Channel
We have a feeling Miley Cyrus was trying to dress like the sexiest possible version of Santa (which is definitely going to land her a giant lump of coal, btw), but did she accidentally end up the sexiest version of something else?
Picture this red, high-cut leotard running down the beach in slow motion, perhaps on another very famous blonde? The only difference is the long sleeves and lack of a giant Baywatch lifeguard logo! The "We Can't Stop" singer was barely born when David Hasselhoff and his hotties came into fame, but thanks to the Internet, that excuse doesn't hold up in fashion court.