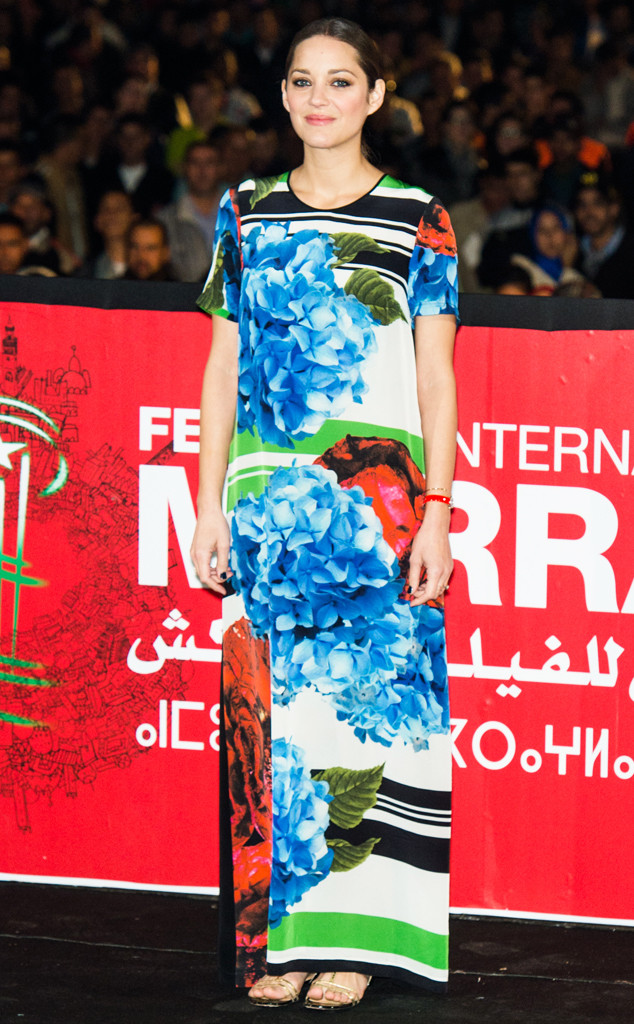 Dominique Charriau/Getty Images
What is going on with Marion Cotillard? The other day she wore a giant gown that looked like a gym class pinny, and now she steps out in this equally tent-like ensemble. Is there something hiding under all that floral fabric...?
We'll leave the conspiracy theories to the gossip mill because we have enough to talk about style wise, or should we say lack of style wise?