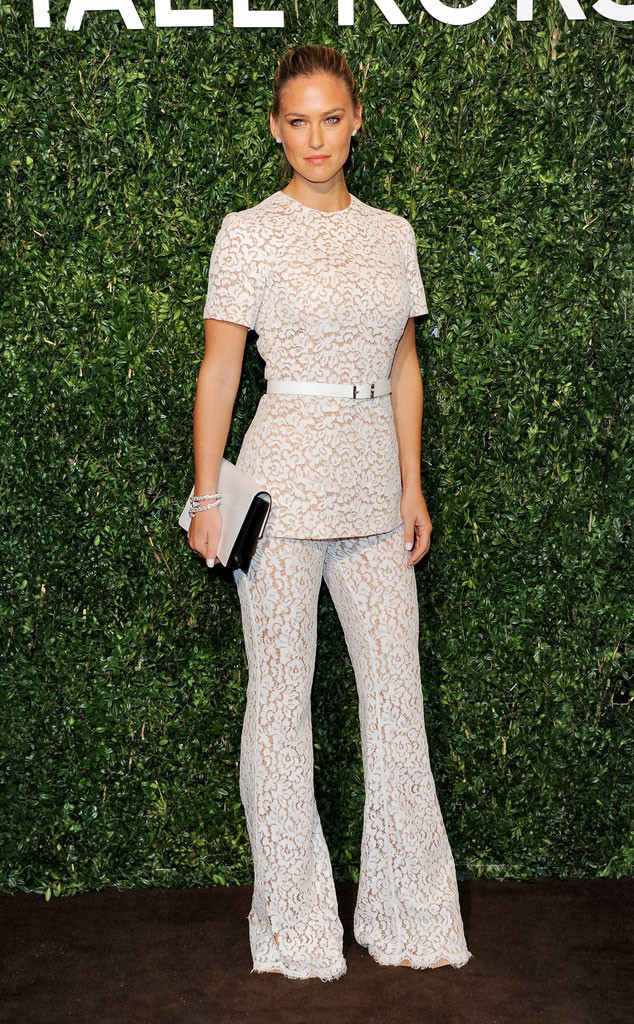 Stefania D'Alessandro/Getty Images for Michael Kors
We love everything about Bar Refaeli's top. The tight shape hugs her flawless figure perfect. The cream lace is a gorgeous choice for the holidays and compliments her deep skin. We even love that simple white belt synching the waist.
And we feel the exact opposite about those matching pants... Yes, they're the same exact fabric and body-hugging fit as the top, but that's precisely our problem; it's way too much of one look.