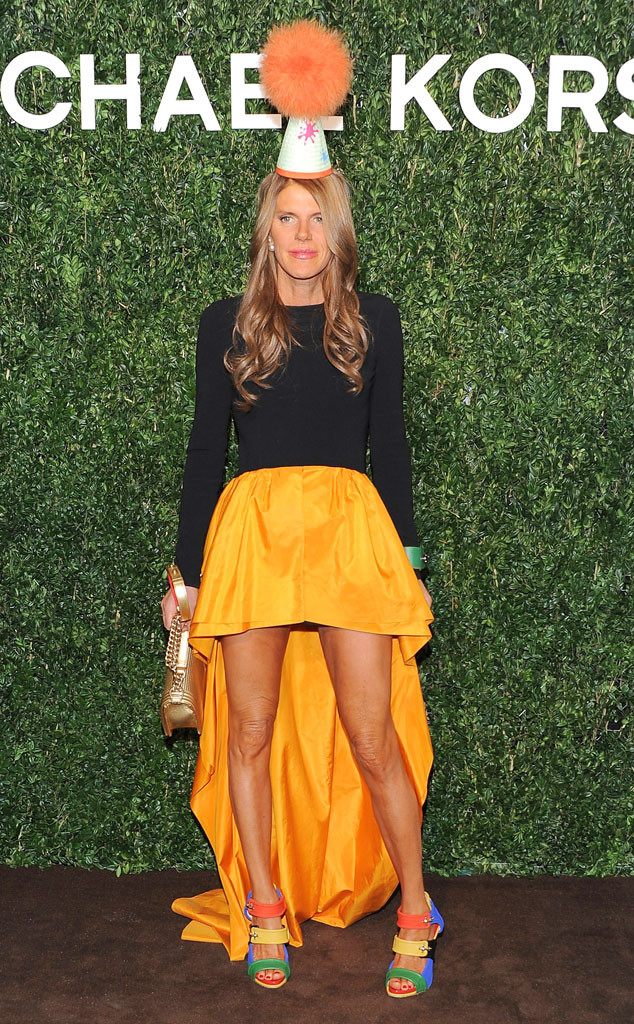 Stefania D'Alessandro/Getty Images
In fairness, Anna Dello Russo is wearing the universal symbol of "party"—the coned birthday hat, and she is attending a festive event. But we can't say that we've ever seen a person over the age of five rock this look outside of their backyard bash, and now we know why.
Not only is this headwear ridiculous on a red carpet, but the Piers Atkinson dunce design is totally over-the-top with that giant orange pom-pom. We know that the Vogue Japan editor-in-chief loves a hat, but this crosses the line from avant garde accessory to tacky party favor.