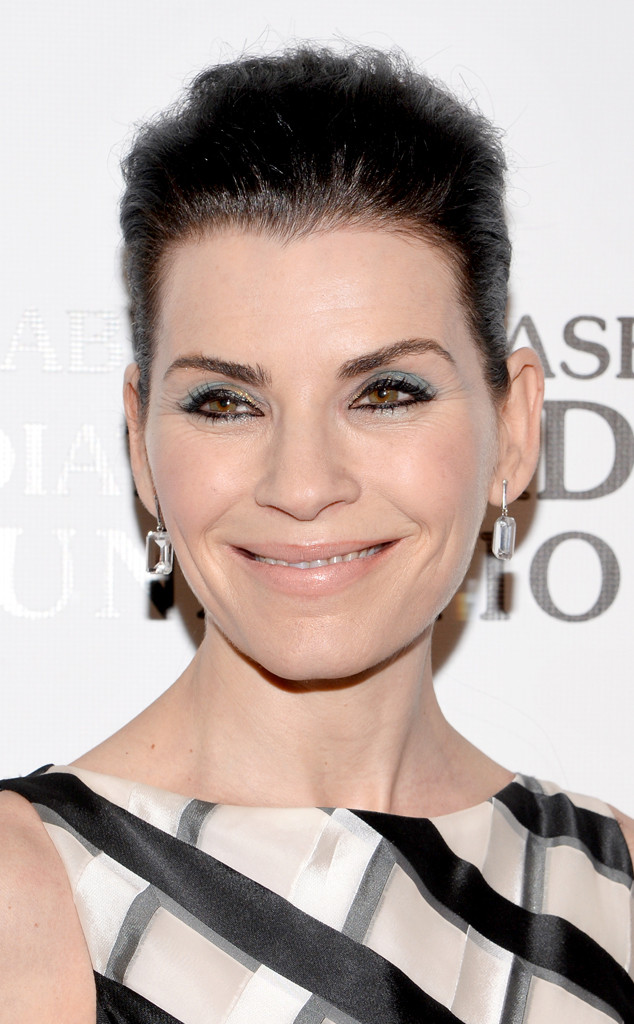 Sipa via AP Images
We're not sure where the disconnect happened here… Julianna Margulies got dressed in her sophisticated Pamella Roland dress, had her hair styled in a low chignon, and then had her makeup artist apply blue, gold and silver eye shadow? What did we miss??
Not only is the eye makeup totally wrong for her outfit and hair, but it's just plain wrong... The harsh liquid eyeliner paired with the rainbow of eye shadow colors equals one hot mess.
We just can't understand why the star of The Good Wife didn't embrace her Audrey Hepburn-esque hair and dress, and rock a retro winged eye and fire engine red lip. Perhaps she lost a bet?