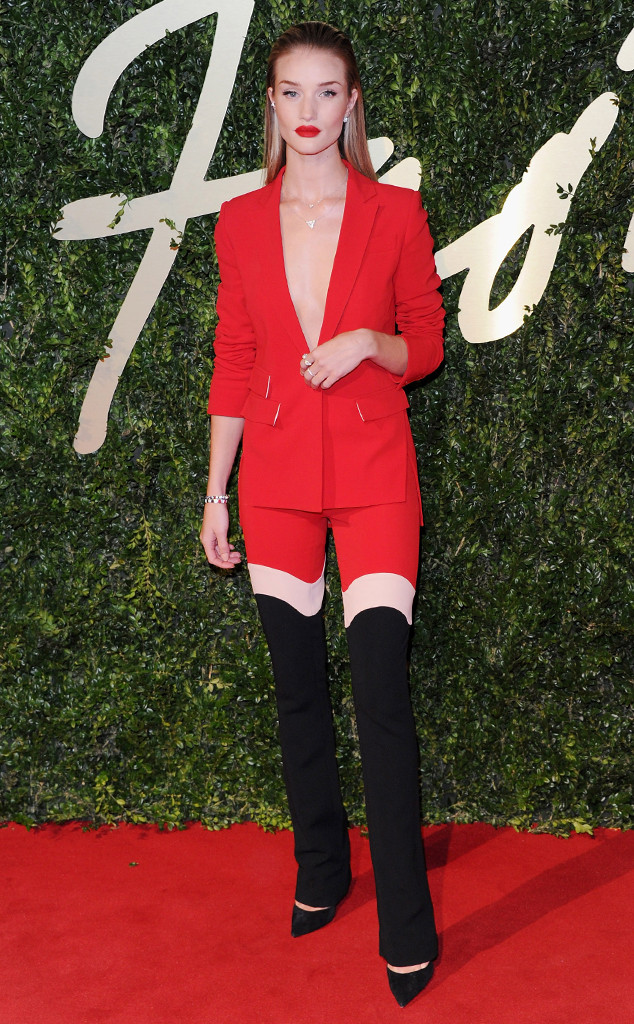 Stuart C. Wilson/Getty Images
First we thought Rosie Huntington-Whiteley was wearing over-the-knee boots at the British Fashion Awards in London on Monday. Then we thought the bottoms could be mini shorts worn with tights.
Once we finally realized those bands of pink and black were attached to her red suit pants, it was too late. We'd already been captivated by her beauty. We were tricked into believing that these insane trousers, which look like something out of a Star Trek movie involving a space horse-riding mission, work on the Transformers star. We'd fallen under the supermodel spell.