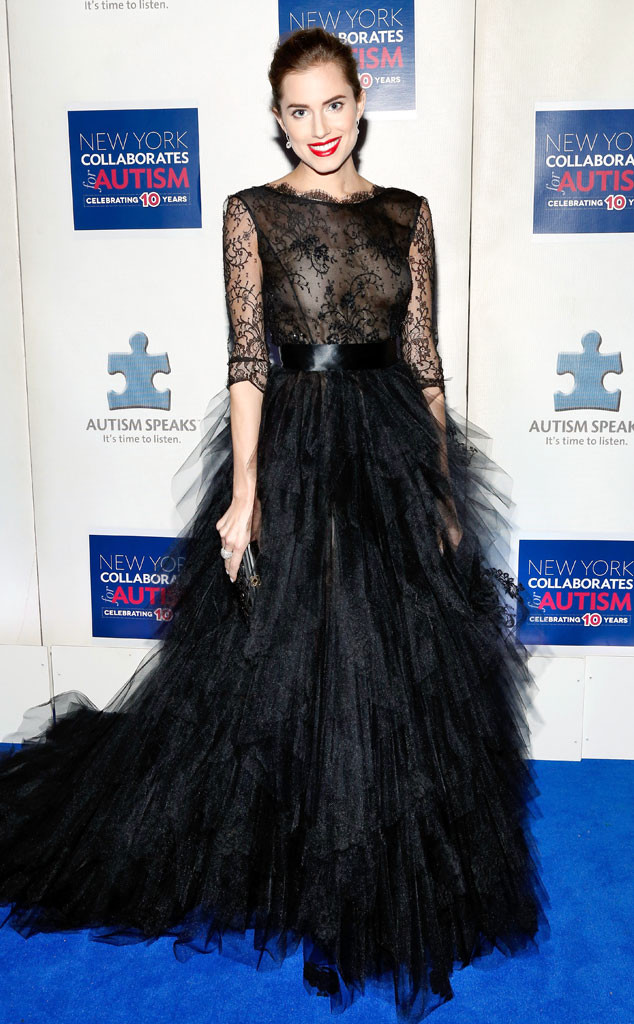 Cindy Ord/Getty Images for Autism Speaks
On the one hand, we're happy to see Allison Williams wearing something other than a strapless ball gown. On the other hand, the HBO star seems to have gone too far in the other direction.
Our apologies to Mr. Oscar de la Renta, but she looks like a massive raven. Or would it be more like a dark peacock with its feathers facing down? We're not exactly up on our ornithology, but we have a feeling there's no real flying animal quite this outrageous.