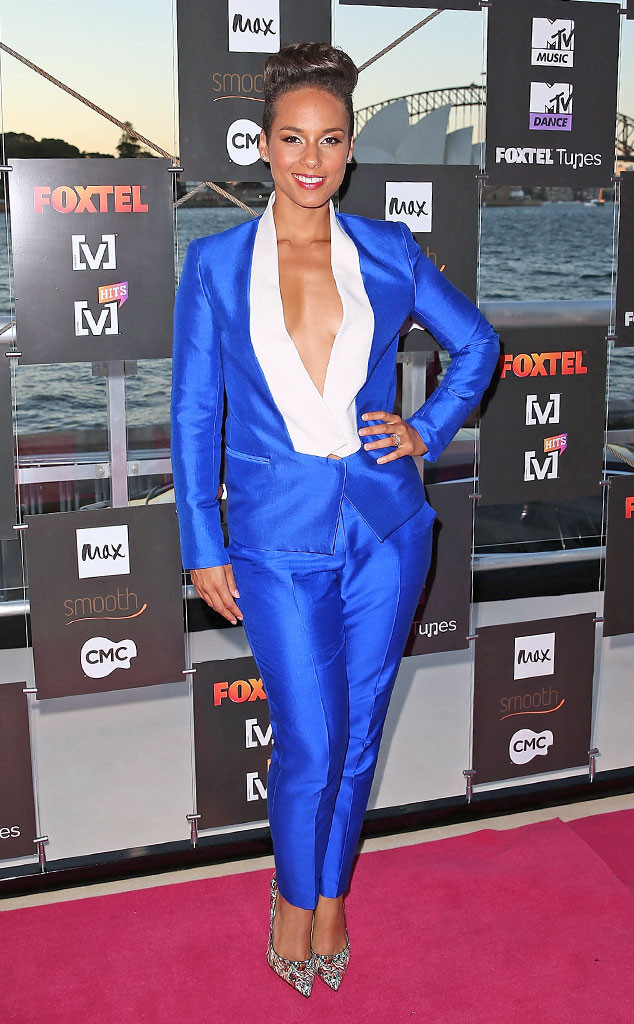 Brendon Thorne/Getty Images
We're rarely flabbergasted when it comes to celebrity fashion—this is the age of Lady Gaga, afterall—but Alicia Keys has rendered us speechless. What in the world is she wearing?!
Apparently the "Girl on Fire" singer is in Sydney, so is she honoring the blue of Sydney Harbour? Or maybe dressing like a famous Aussie icon? Our only other guess is that a designer from "down under" crafted this suit just for the native New Yorker and she was too polite to say, "No way!"