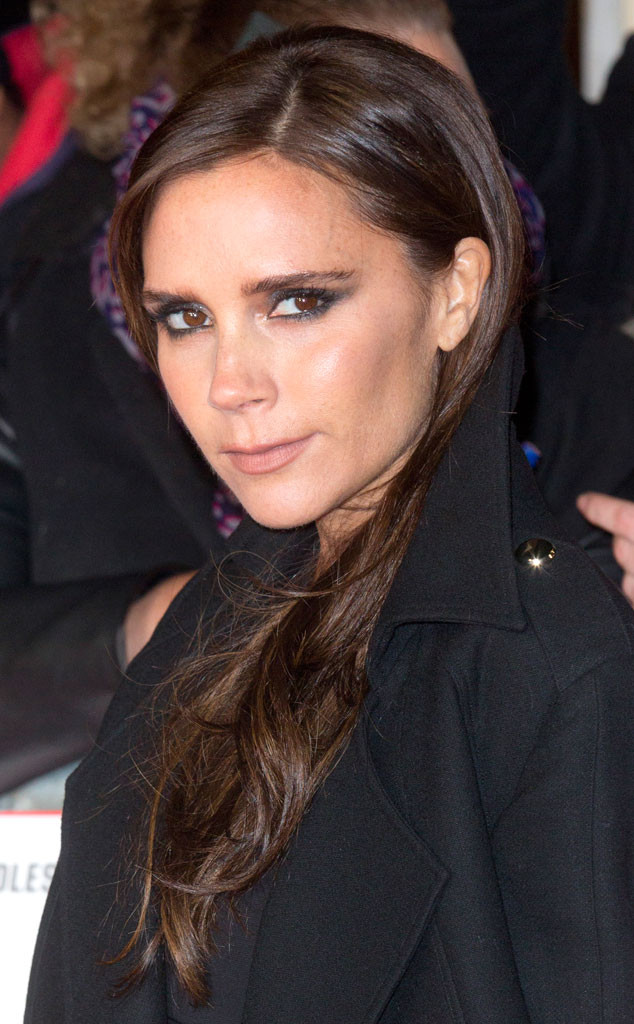 Julian Parker/UK Press via Getty Images
We rubbed our eyes a few times when we saw this photo. Could it be? Could Victoria Beckham be smiling? We showed the photo to our panel of experts (our wine-slugging tabloid-loving friends) and they all agreed that she is in fact kind of smiling a la Mona Lisa.
Once we got over our "Posh is actually smiling" shock we obsessed over the Spice Girl's metallic gunmetal smoky eye. It's the perfect way to add a little dimension to an all black look without actually adding color.
We felt the matte nude lip fell a bit flat. It matches her skin tone in a way that makes her lips disappear and appear thinner than usual. We would have put her in more of a muted peach lipstick, which would have been neutral enough for the bold smoky eye but would have still added some much-needed color to her pucker.