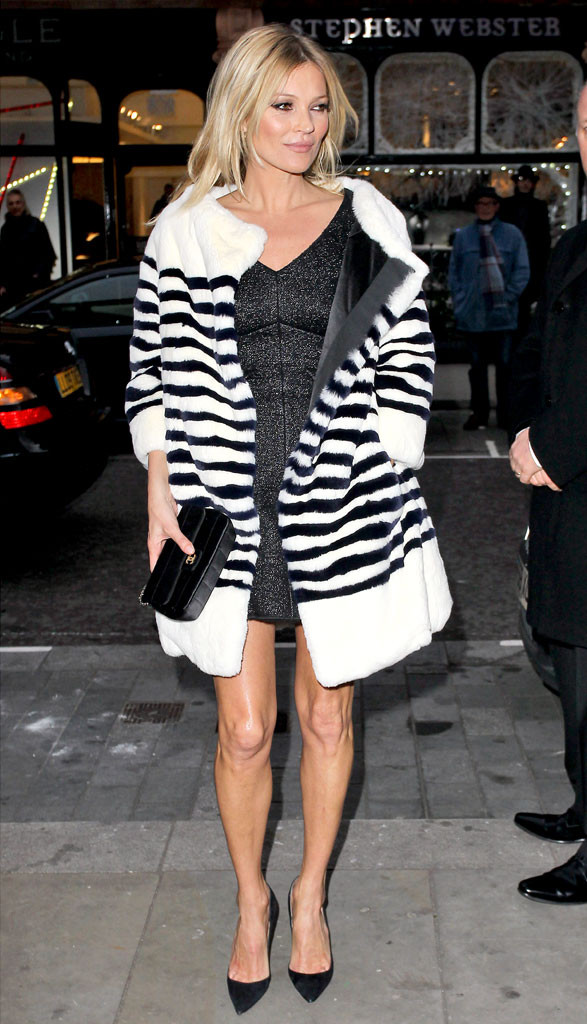 Neil P. Mockford/FilmMagic
Leave it to Kate Moss to look incredible in a clothing item that's every girl's fashion nemesis. Nobody loves a bulky winter coat, but on this style icon, it is as sexy as any summer wear.
Some of the credit is definitely due to the black-and-white color combo on this fur stunner. The light palette brightens the whole look, but the black lines keeps it perfectly seasonable. The swing style is also helping Kate's overall shape. It's just enough fabric to stay warm but not too much to cover her perfect body.