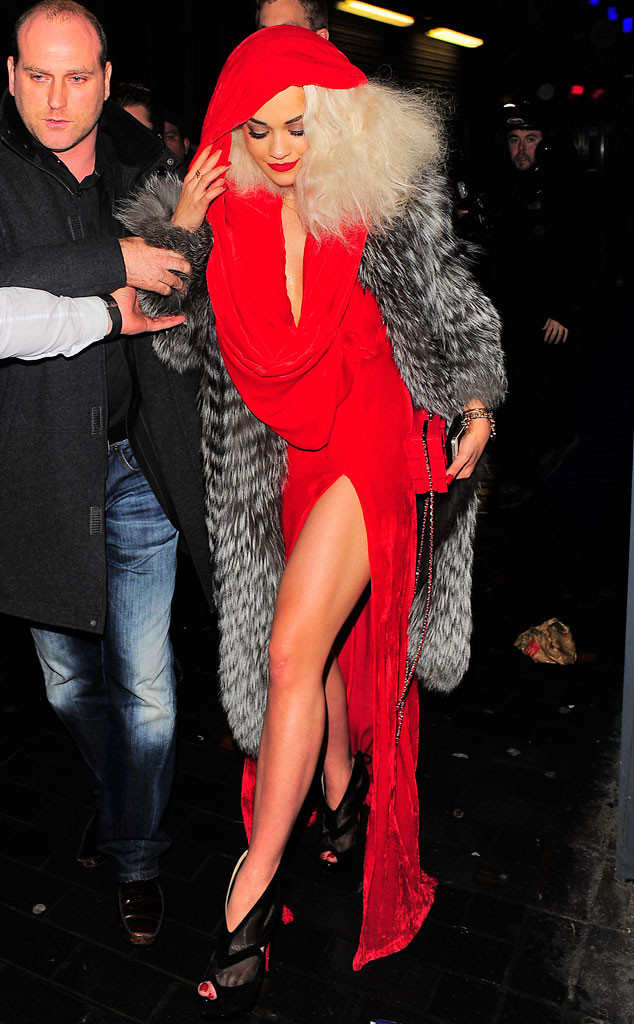 Hewitt/O Albanos/Splash News
We really hope this is a preview of the costume Rita Ora is going to wear on her Thanksgiving Day Parade float. We have no idea whether or not she's slated to participate in Macy's famous event, or what themed transport she'd ride, but it's the perfect look for a Christmas song performance.
It is not, however, a perfect look for pretty much anything else...