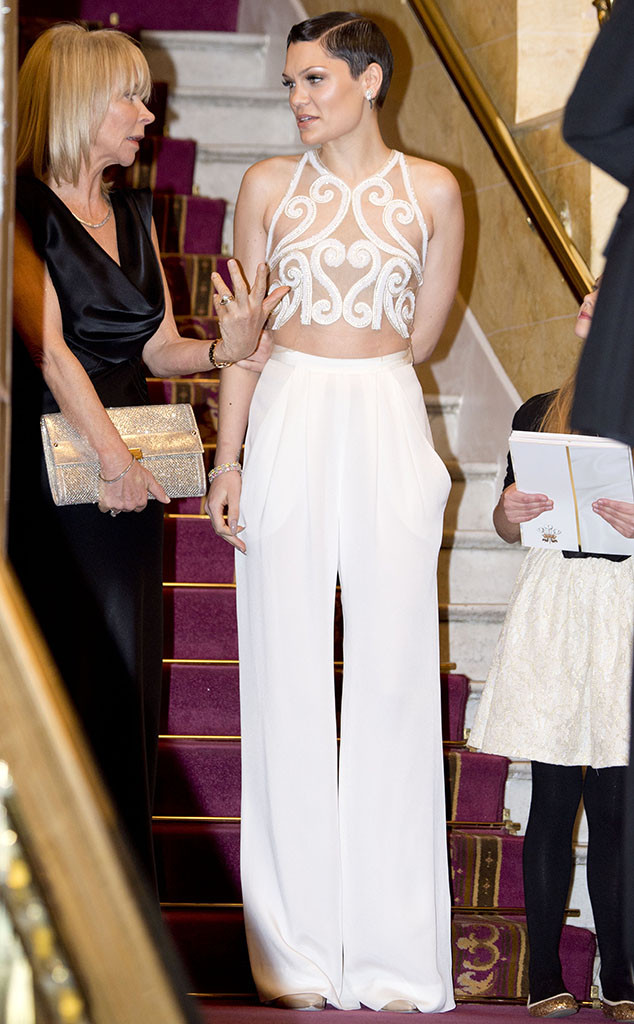 Arthur Edwards-WPA Pool/Getty Images
We did a triple take when we saw Jessie J in this all-white combo, and that reaction wasn't because of the pants...
Is the "Wild" singer wearing anything underneath that top?! We feel slightly creepy examining so close, but we truly cannot tell. If there is a layer underneath, it was dyed to match her exact shade of skin. But if there isn't, then we're totally perplexed by the placement of certain body parts because this is sheer situation is just begging for a nip slip.