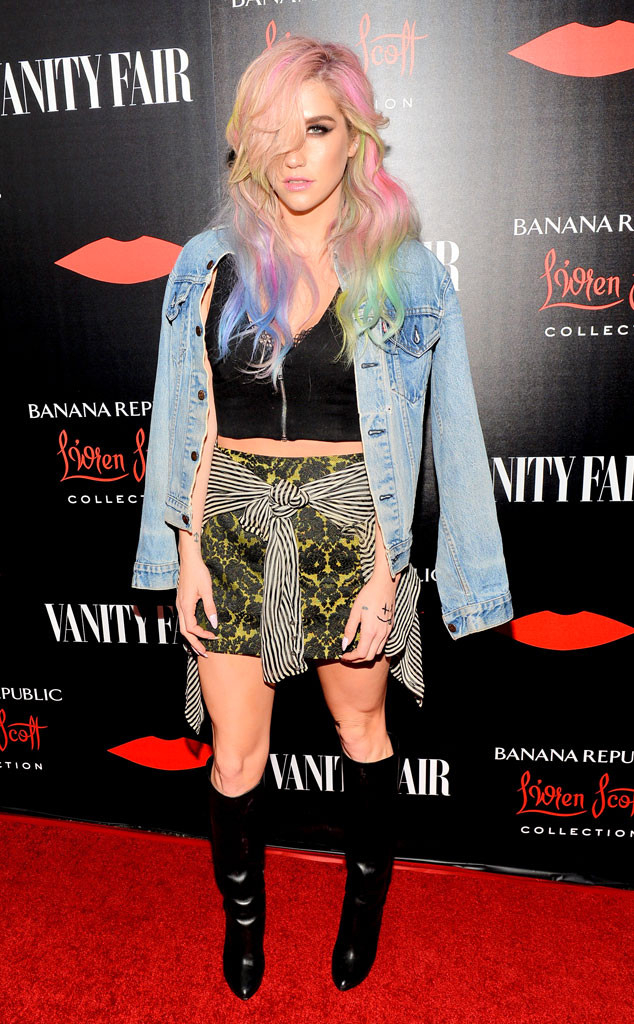 Michael Kovac/Getty Images for Banana Republic
Just when we thought Ke$ha was done with her dirty and disheveled phase, she rocks this mess of a look. It's a sad fashion day when rainbow bright hair isn't the worst element of an outfit...
From our vantage point, the most frustrating thing about the pop rocker's getup is that it's super close to cute! With just a few different choices, the "Die Young" singer could look sexy and chic versus sexy and confused.