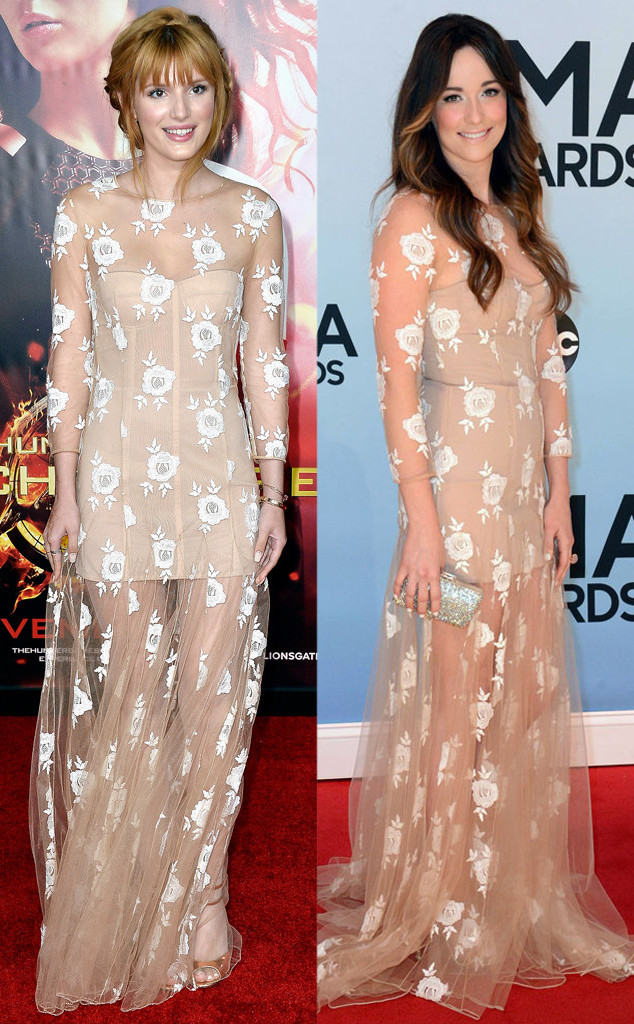 Frazer Harrison/Getty Images; ABC
There should be some kind of rule around the timeline of a full-on fashion steal.
For example, 11 days is way too soon for Bella Thorne to wear the exact same dress that Kacey Musgraves wore to the CMAs! Not only was country's big night covered on every outlet that exists, but the "Blowin' Smoke" singer was considered one of the best dressed of the event. The Shake It Up star definitely knew what went down and decided to go ahead with the steal regardless. We call bad form!