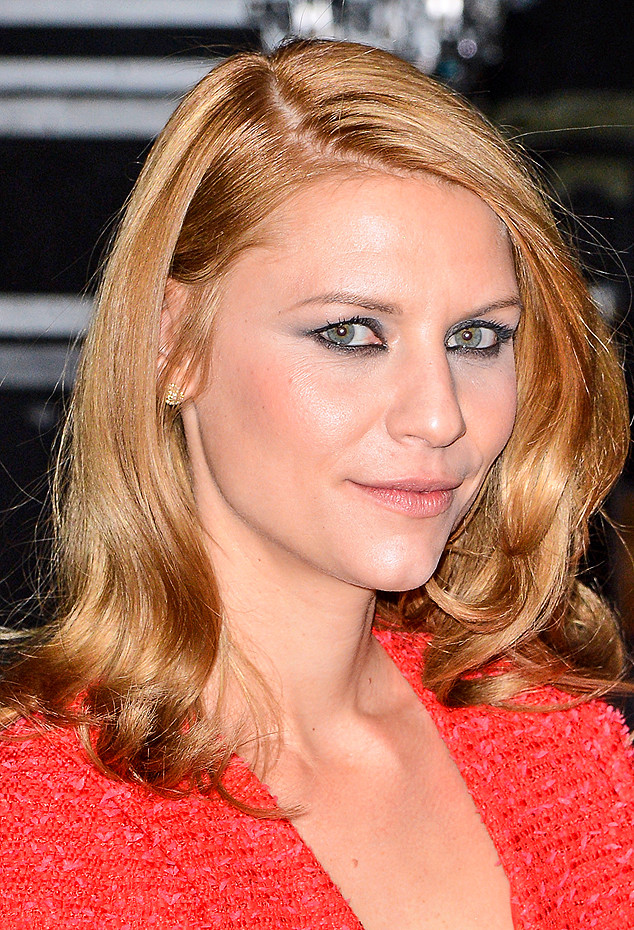 Ray Tamarra/WireImage
For those of you who religiously watched a teenage Claire Danes in My So-Called Life (like the Beauty Police; yes we're old) you're getting a glimpse of what Danes' character Angela Chase may have looked like today. The Homeland star showed up to her Late Show with David Letterman appearance with freshly colored red locks and sultry smokey eye makeup.
We were so over her blond hair, which we thought washed out the pale actress. Even though we know we're a bit bias (we'll always see Claire as Angela Chase), the red hair does suit Claire's skin tone and eyes beautifully.
And that makeup… um, hello sex kitten. You can tell by the photo that Claire knows how sexy she looks. With the navy smokey eyes and "I just got back from a weekend with Jordan Catalano" cheeks, she's giving the camera a look that just screams "meow."