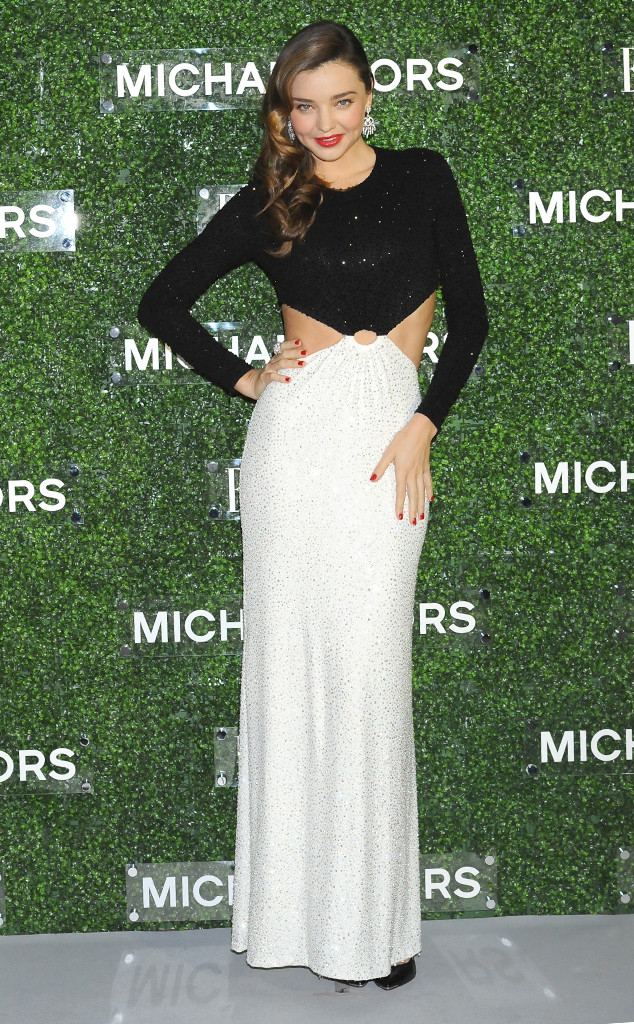 Jun Sato/WireImage for Michael Kors
When we think black & white our brain goes to old The Dick Van Dyke Show episodes on Nick at Nite. When Miranda Kerrthinks black & white, her brain goes to this super hot style. Apparently, we need to spend more time around this Victoria's Secret model.
No, this color combo has never gone out of style, but it's usually more safe than sexy. Looks like Michael Kors is trying to change this with his sequined stunner, and luckily he has Miranda's full support.