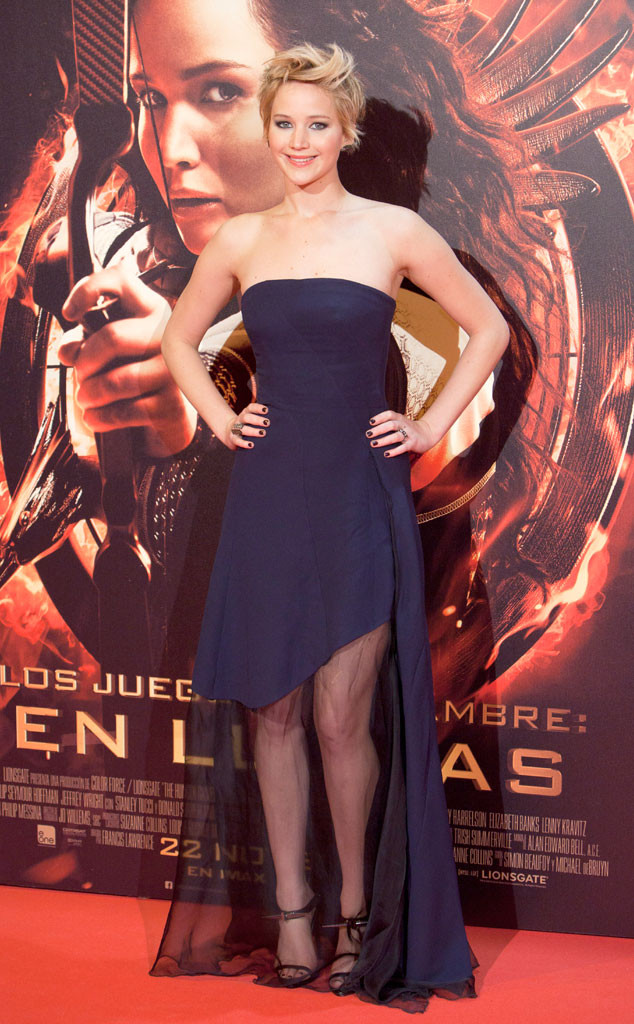 AP Photo/Abraham Caro Marin
Before we begin, we'd like to be clear that we love Jennifer Lawrence with all our hearts, think she's an incredible role-model and are dying to be her best friend.
That said, what is going on with this god-awful gown?! We realize we're dissing both the America Hustle star and famed designers at Dior when we say this, but it looks like J.Law's legs are hiding behind a weirdly cut mosquito net!