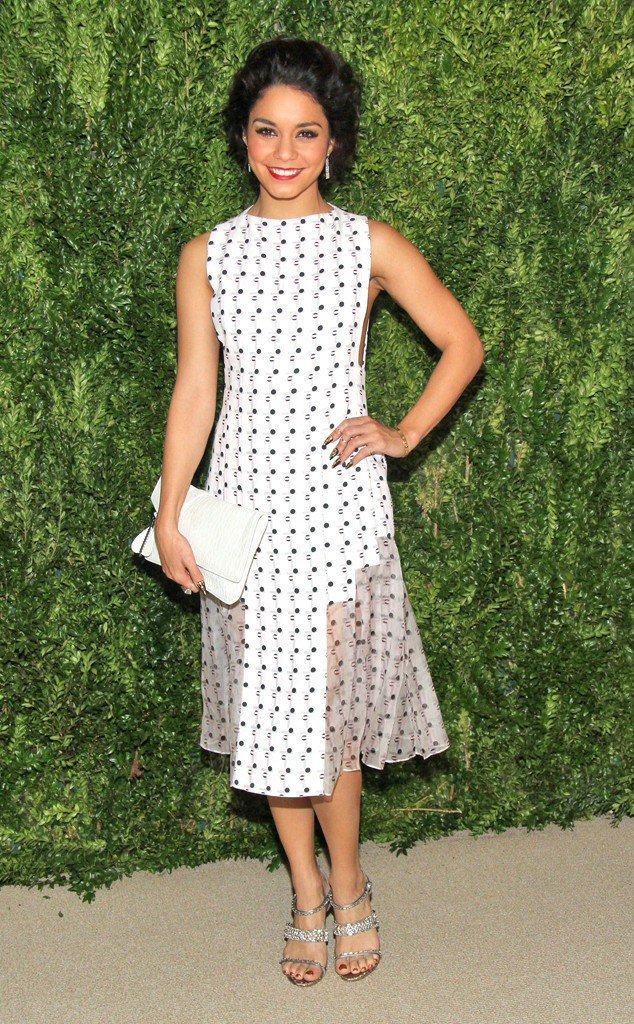 Mireya Acierto/Getty Images
Who is this timeless beauty and what has she done with the typically boho Vanessa Hudgens?!
You know what, we don't care what the answer is, we just hope the style fairy godmother responsible for this fashion about-face is here to stay. The Machete Kills star has never looked more radiant, and she's doing it without revealing an inch of skin!