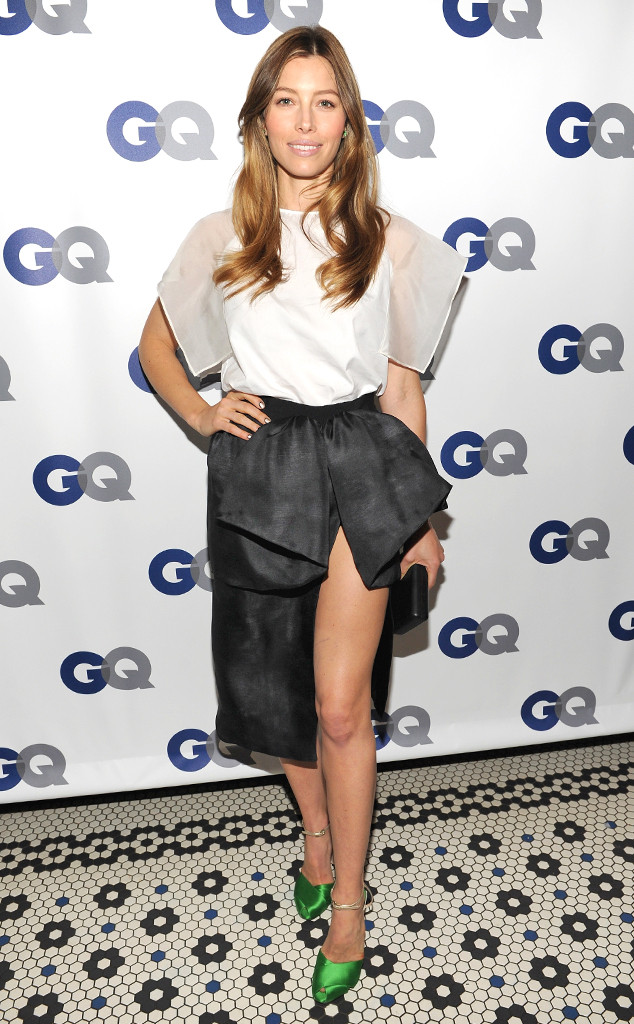 Kevin Mazur/Getty Images for GQ
This may seem like a bold statement, but we're pretty confident that we've never seen a cut quite like Jessica Biel's skirt.
The way that giant bow sits over the massive slit on the left is as unique as it is eye-grabbing. Kudos to Giambattista Valli (say that three times fast) for the inventive design, though the Playing for Keeps star's leg should probably get an equal amount of credit.