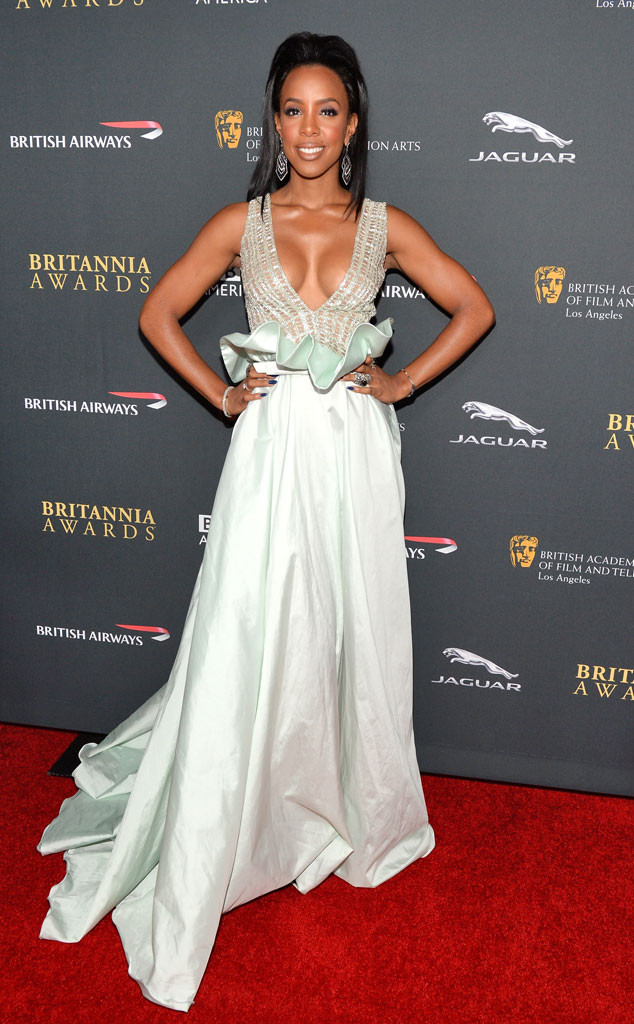 Michael Kovac/Getty Images for BAFTA LA
If an exotic dancer was doing a routine where she pretends to be a ballerina, Kelly Rowland's gown is exactly what she'd wear. Well, minus the floor length skirt.
We cannot figure this Rani Zakhem look out! The top looks like something out of a porn, the middle is a little girl's ballet costume and the bottom is classic ballgown—two inches too long, but still. What exactly was the "Talk a Good Game" singer going for here? New York City ballet dancer gone wild?