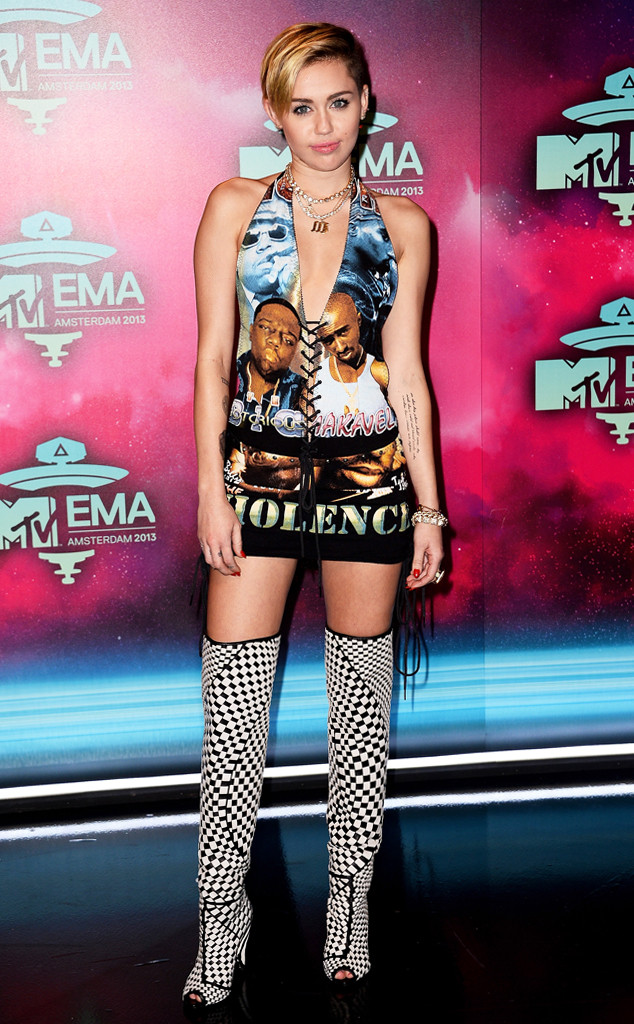 Ian Gavan/Getty Images for MTV
Somewhere Biggie and Tupac just rolled over in their graves...
Yes, Miley Cyrus is promoting a good message with this 'Please Stop The Violence' "dress" from the NY Vintage collection, but a powerful PSA might be more effective than a sexified vintage t-shirt. Though, considering how much the Internet loves the "We Can't Stop" singer's ridiculous looks, this photo might technically get more attention.