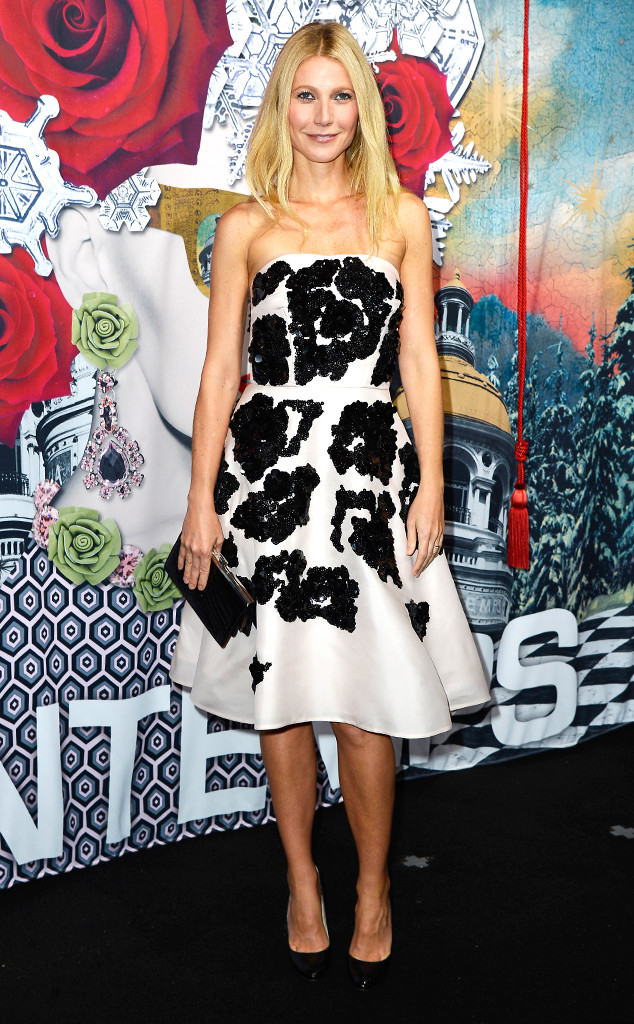 Pascal Le Segretain/Getty Images
Why do we feel like Gwyneth Paltrow stole this dress from the Cruella de Vil section of the Disney costume closet? All we can think about when we look at this black spotted frock is her terrifying voice screeching, "puppies, puppies, puppies!"
It's too far from Halloween for this Prada look to be a couture costume. Plus, the It's All Good author isn't wearing proper doggy ears. But those sequined flowers look way too much like fido's famous spots in our book, even if it is a 101 Dalmatians coloring book...