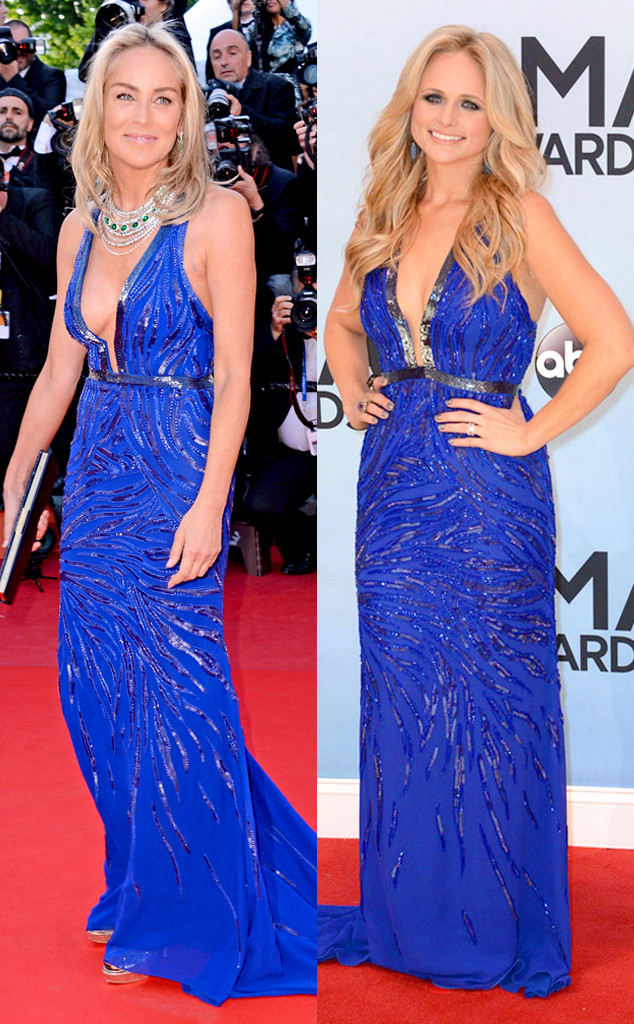 Ian Gavan/WireImage for Electrolux; ABC/Todd Wawrychuk
This gorgeous gown is one of those fashion catch-22's. It's totally memorable, which means we notice the moment someone wears it again.
Sharon Stone stunned in the Roberto Cavalli design during this year's Cannes Film Festival, but Miranda Lambert is just as jaw-dropping at the 2013 CMA Awards. Mr. Cavalli deserves a lot of credit for making a look that works for every woman, and by that, we mean every super hot blonde celebrity with a perfect figure.