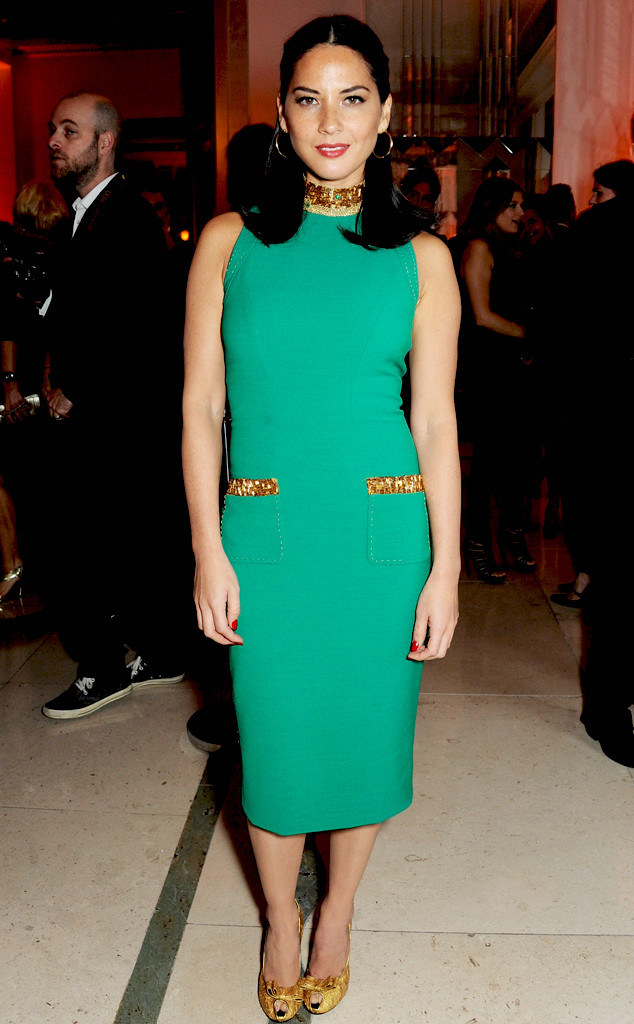 David M. Benett/Getty Images
We honestly didn't know this was Olivia Munn when we first saw the photo.
That's not the sultry style we typically see from this exotic beauty. Where's the mini dress or body-hugging gown? And why is her hair pulled back so tight? The Magic Mike star looks more like our great aunt in this L'WRen Scott look. She'd fit in perfectly among the set of grey-haired ladies who lunch on the Upper East Side, just before their meeting about the library benefit.