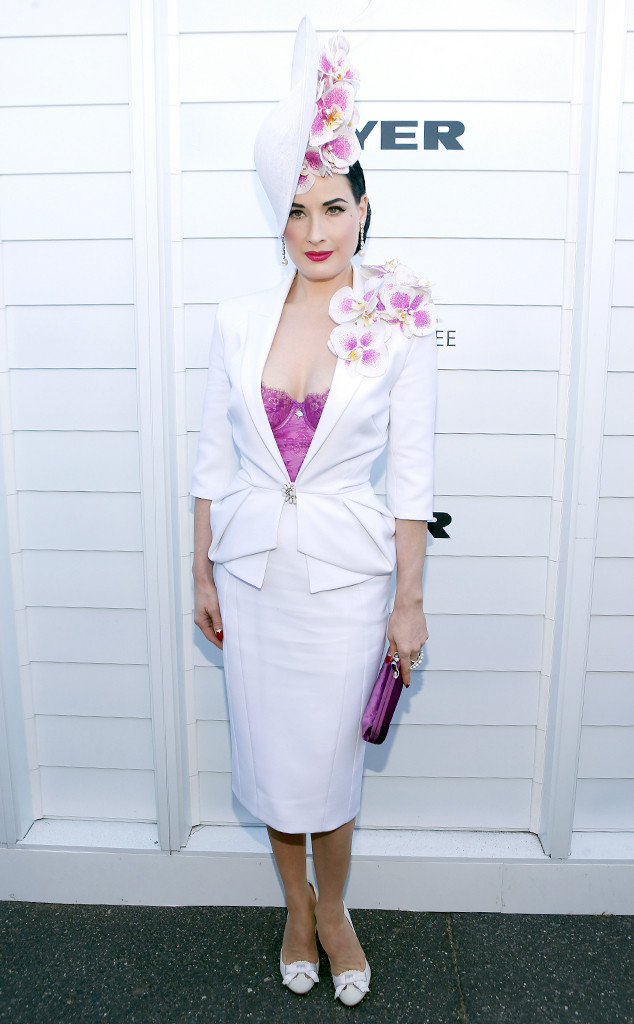 Lucas Dawson/Getty Images
Dita Von Teese is no stranger to dramatic fashion, but this is a new kind of crazy.
Is this floral-adorned piece from famed UK milliner Philip Treacy more of a head stunner or head turner? We're not so sure. On the one hand, we've never seen flowers look so gorgeous outside of a vase. On the other, Dita sort of looks like an alien from the planet Orchid.