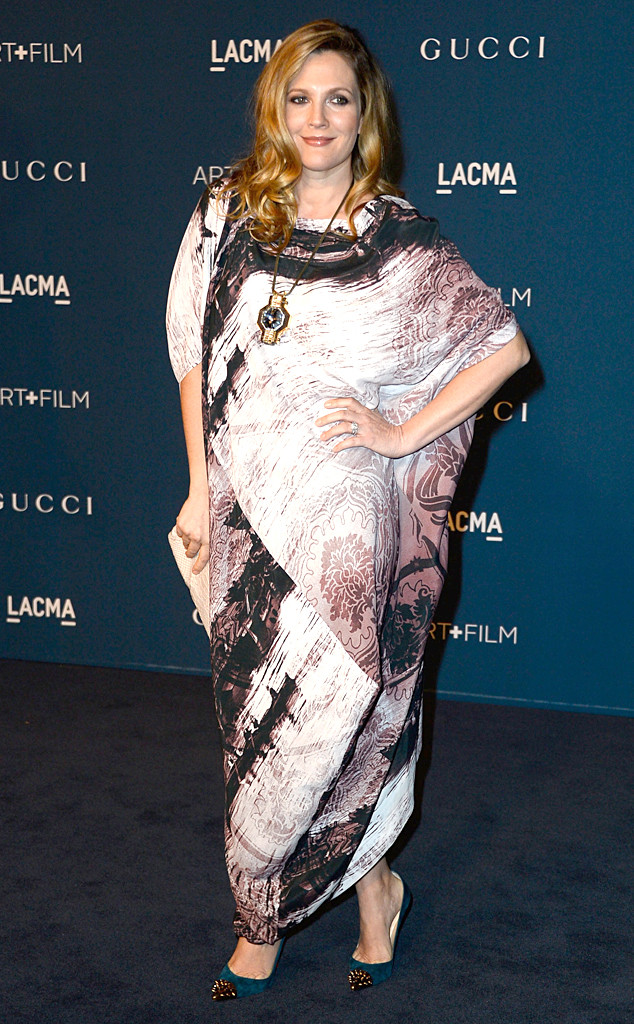 Frazer Harrison/Getty Images
We're thrilled to hear that Drew Barrymore is expecting another bundle of joy. We're not so thrilled that she chose this giant, psychedelic tent to cover that growing bundle.
Is that some kind of galaxy pattern on the Going the Distance star? From the distance, it also sort of looks like a barren desert...or a weirdly-colored waterfall...or maybe there's some sort of purple wood involved? We're not sure what's going on with this Vivienne Westwood design, which is only the beginning of our issues with the attire.