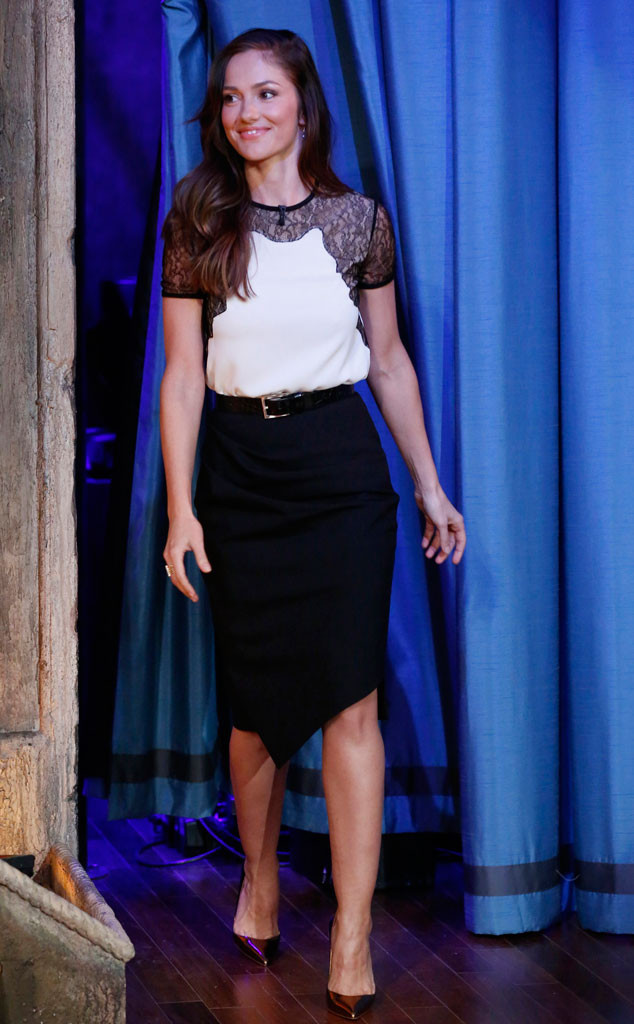 Lloyd Bishop/NBC/NBCU Photo Bank via Getty Images
Minka Kelly is a genius.
The Almost Human star has discovered a look that turns her into every man's fantasy (if she wasn't already) and every woman's role model (ditto). Thanks to this perfect design by Michael Kors, she is the sexy yet sophisticated school teacher. Cue the middle school memories...