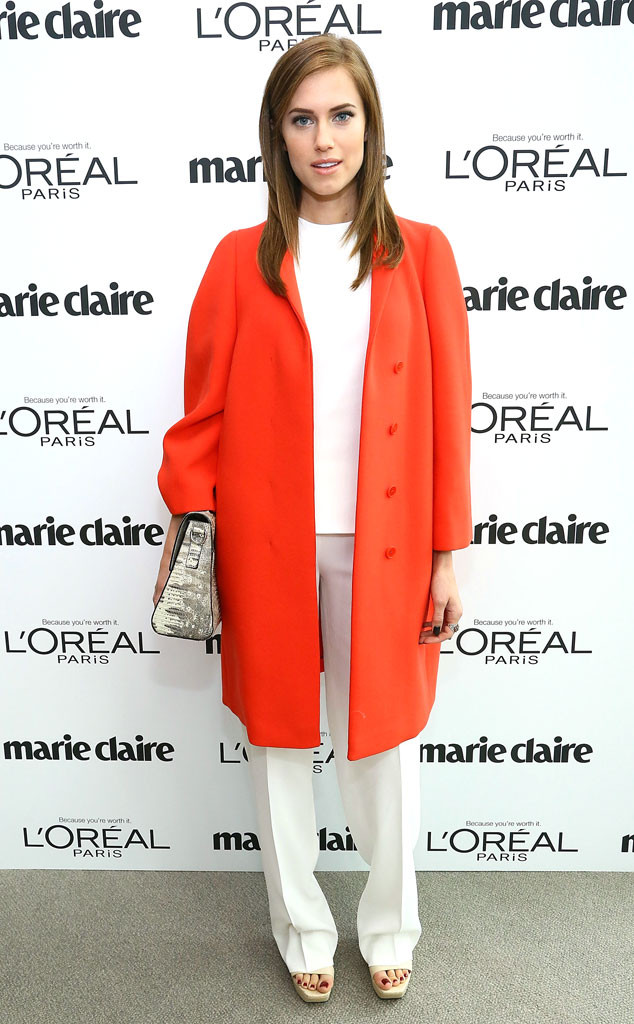 Astrid Stawiarz/Getty Images for Marie Claire
We know Allison Williams plays the mature one on Girls but this may be taking the character too far.
From the looks of it, this 20-something is dressed like a 60-something news anchor! We can't tell if she's going for Barbara Walters, Diane Sawyer or Meredith Vieira, but she's definitely not taking the hot-on-Halloween approach. We're usually grateful to see a starlet go for something more clever than "sexy fill-in-the-blank" but if it means scary wear like this, we'll change our tune.