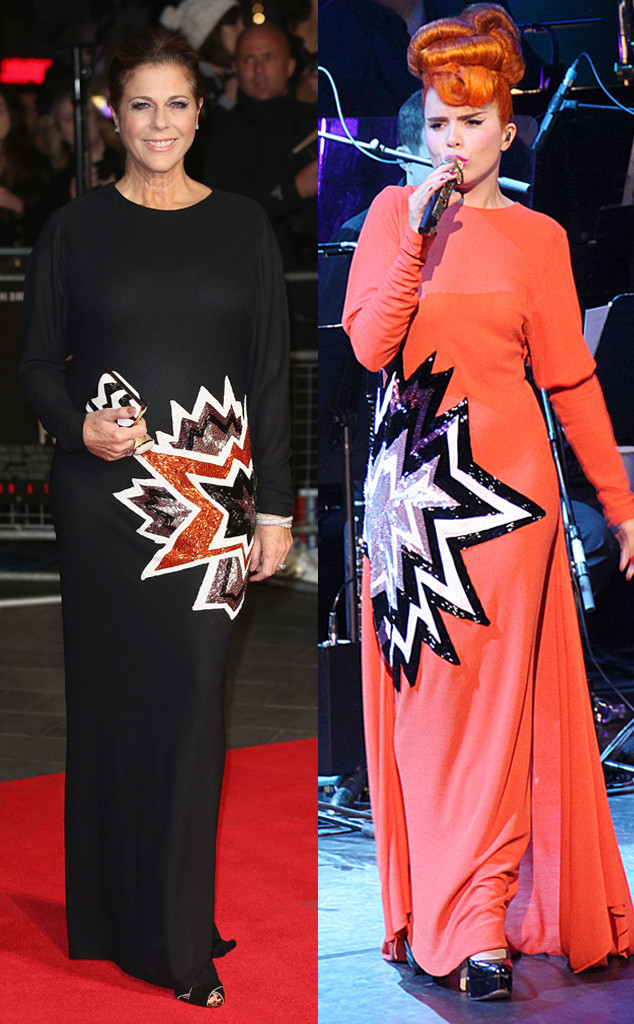 Tim P. Whitby/Getty Images; XPOSUREPHOTOS.COM
Tom Ford calls this his "Ka-Pow" gown, and there's no mistaking why.
Both Rita Wilson and Paloma Faith made an impact in the explosion-inspired ensemble. As much as we love the wild detail on both dresses, this is a case of a couture catch-22: the positive of such a bold style is that your look will be totally memorable, but that plus turns to a minus once someone else wears it...